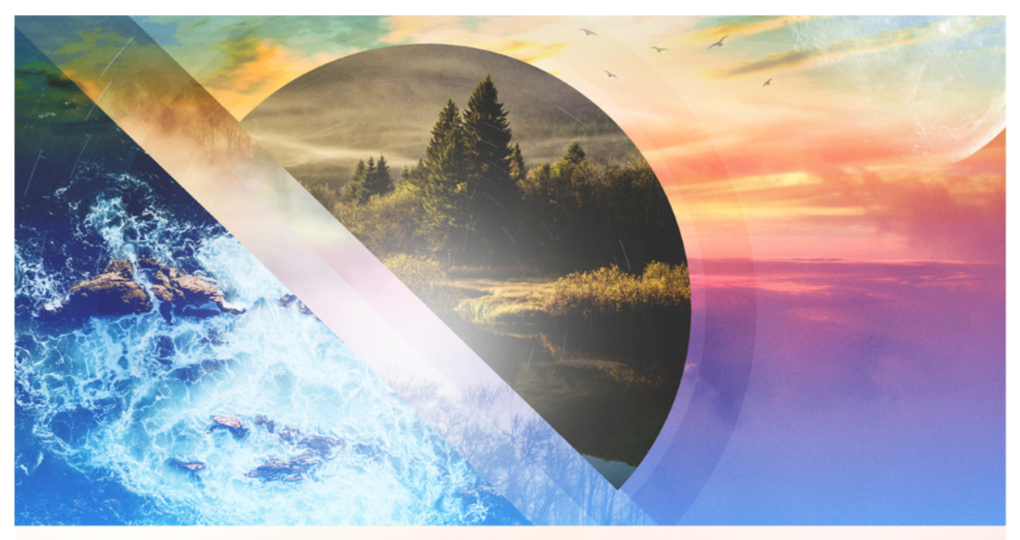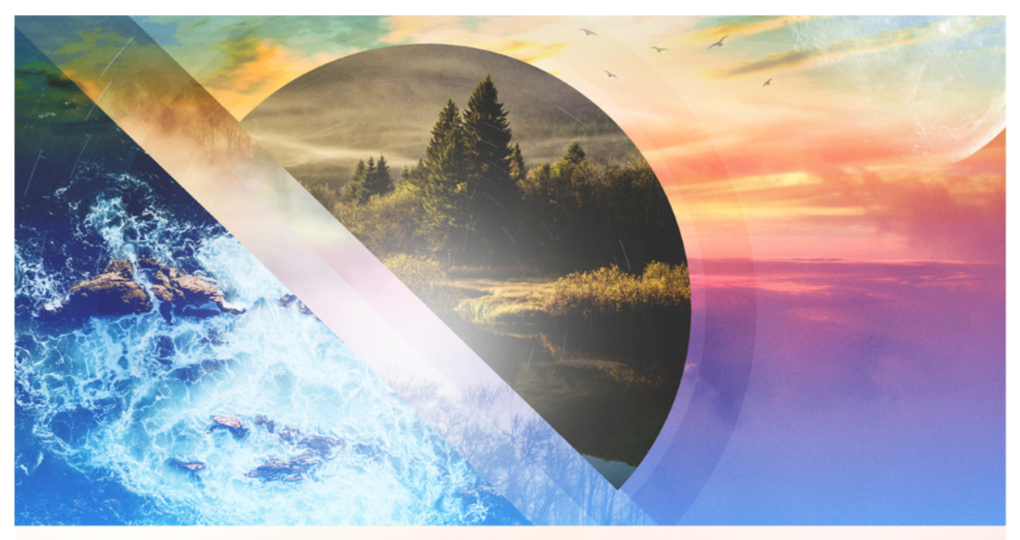 Reactions
By Mike Woolley
I don't react well to drivers that cut me off on the road. Do you? You might even say I overreact sometimes. I wouldn't call it full on road rage but there are definitely thoughts in my head that I wouldn't be sharing in a sermon on Sunday. And I would certainly continue on in this rant with more arrogance if I hadn't cut off a motorcycle at a four-way stop the other day. I never saw him until I almost hit him.
I was hoping he would raise his hand in an understanding gesture, but he didn't. Instead he lifted his hands up, and as he went by I'm pretty sure he said, "Really?" It was a gesture of frustration mixed with a dash of contempt. It was an overreaction I thought. I know that because I've given that gesture dozens of times to other drivers who have done what I did.
Being on the receiving end felt different than being on the giving end. His gesture made the day a little less beautiful. I spent the next couple of minutes talking to myself and explaining why I did what I did and how unreasonable it was for him to think I was an idiot.
I think it would be helpful to calibrate my "reaction-meter" every once in a while. A reaction-meter could help me realize whether I am reacting appropriately to any given situation.
I used to think my only problem was overreacting. If you're like me, there are times I overreact and I actually know I'm overreacting and I can't stop. That happened more often when my kids were younger (Sorry about that, kids). But I may have just as big an issue with underreacting.
Sometimes Brenda will share something with me that she is really excited about, expecting an equal reaction, and I won't react at all. This would not be a problem if it weren't for the extremely disappointed look on her face.
There's a place in Scripture where David dances so heartily before the Lord that his wife is embarrassed. She thinks it was undignified that a king should be leaping and hopping around. She was a classic underreactor. David was lost in the love of God, and dancing was the most appropriate thing he had done all day. I wonder how many of us have underreacted to the presence of Jesus in our lives.
I don't think it will happen in my lifetime, but someday my reaction-meter will be fixed. In Heaven, I will dance, and when there's nothing in particular to react to, I will run around with wide eyes full of joy. Don't pay too much attention. I'll just be making up for lost time.
Would Jesus Bake a Cake?
By Taylor Roche
A week or two ago in the college group it came up that all throughout the gospels the Pharisees and Sadducees attempt to corner Jesus and trap him into saying something that will get him in trouble. They construct often times hypothetical questions with the goal of somehow forcing him into choosing either "A" or "B", knowing all the while that neither option is ideal. The amazing thing about Jesus though is that he always shows that there is a third way. He is always, shall we say, creative in his response to the Pharisees and Sadducees. When he appears trapped, he creatively and cleverly pivots to point out that there is another option all together. And consequently his responses leave the religious leaders of the day as well as the listening crowds in amazement.
I say all this because just this week I saw scrolling through my newsfeed on Facebook that a bakery in Bakersfield refused to bake a cake for a particular kind of wedding. This is the not the first time something like this has happened. And of course there is the usual uproar and anger from all parties involved (or not involved). So with the previous conversation still ringing in my ears I began to ask myself, "Would Jesus have baked a cake?" I can almost imagine that if Jesus walked the earth today he would almost certain be asked this question, probably by some reporter eager to make Jesus pick a side that would undoubtedly alienate a large portion of the country. Now let me be clear up front, I don't know if Jesus would bake a cake or not. And I don't intend to argue one way or the other. I simply want to point out that Jesus is creative in his response and we should be too.
Consider for example the woman caught in adultery in the beginning of John 8. In the well known story the Pharisees and Sadducees bring a woman who was caught "in the very act of adultery" to Jesus. Then they proceed to quote Old Testament law, scripture itself, to Jesus. He is seemingly trapped. However deceitful the motives of the religious leaders might be, they do actually seem to have Jesus in a corner. It appears the woman really is guilty, and Scripture itself (in Leviticus and Deuteronomy) demands that she die as punishment. But, to everyone in the crowds amazement Jesus doesn't condemn her. In fact he literally says, in John 8:11, "Neither do I condemn you." He does go on to say, "Depart and sin no more." Acknowledging that what the woman had done was sinful, but his response is certainly not what anyone in the crowd that day would have expected. And in fact if we think about it, his response probably isn't what we would really have expected even today.
So I don't know if Jesus would bake a cake or not, you'll have to decide that for yourself. But I am sure of this, that his answer would be one we wouldn't expect. It almost certainly wouldn't be a simple "no." I hope that through the Holy Spirit we as Christ followers might find creative ways to speak the truth in love like Jesus did.
Do Not Loose Heart
By Brenda Woolley
In March I began going to 805 Bootcamp after Angie had been asking me for three years. One of the best decisions I have ever made and I deeply regret not going three years ago. I mainly regret it because three years ago my body would have been younger and stronger than it was this past March! I know, three years does not sound like much, but when you get to your 50's it seems like all hell breaks loose! Okay, I may be exaggerating, however I am feeling my age every day. In fact, since I have begun 805 Bootcamp I have been consistently sore somewhere on my body every single day. However, with that I have felt a great sense of accomplishment and know it has been good for me.
This week we had to run hills at what is affectionately called, "The Dam Wall", which is located off of Yosemite in Simi Valley…and it is high and very steep. I did great for 5 runs up this hill and then….and then…my old body slipped and I felt a pull in my quad. I did not want to stop because I thought I had just strained it trying to catch myself, and down I went and back up. Again, I stepped off the ledge and darn if I did not slip again. This time it hurt so bad I went down and had to end my Dam Wall run. I have to say I was mad. I was mad at myself for slipping and mad at my body for being old. I was kind of depressed as I drove home and iced and iced my leg. I HATE being injured as I am trying my hardest to get healthy. I did not want to stop. As I was sulking and icing my leg I was reading my Bible and God met me right in that place…As He ALWAYS does. He spoke through His Word to me, even though most would think 'get a life Brenda, this is lame, there are way more important things to worry about'…I agree, but none the less He met me in my lame disappointment. What did I read?
2 Corinthians 4:16-17…"So we do not lose heart. Though our outer self is wasting away, our inner self is being renewed day by day. For this light momentary affliction is preparing for us an eternal weight of glory beyond all comparison."
Though I can't see like I used to and need my glasses, and my body does not recover after working out like it did when I was 20, and when I look in the mirror and see wrinkles galore, I DO NOT LOSE HEART!! Why? Because I am fixing my eyes DAILY on the truth that my inner man is being renewed. And someday it will all come together when our bodies are resurrected when Jesus comes back. In the meantime I will just keep taking care of my outer self, and spending time with God so He can renew my inner self day by day. Oh what a glorious day that will be!!!
Alice is 11 years old and lives in Fillmore. Her parents are Hope and Viktor and she has one sister named Abigail and a brother named Matthew. I am sure she would tell you that this year she has the best teacher since this will be her first year being homeschooled 🙂
What are your favorite things to do?
Eat sushi, do crafts, write letters, have club with Matthew and Luke, swimming.
What are you really good at?
What would be your ideal way to spend the weekend?
Go to Disneyland and stay for a few days.
What are you most looking forward to in the next 10 years?
Working at Starbucks, but I won't give out free drinks!
What do you want to be when you grow up?
Not sure, maybe an owner of a Starbucks (Mom adds in that Alice doesn't even like coffee or tea!)
What do you hope never changes?
My family, sushi, and that dad will always call me "Stinker Pot".
Who is your most interesting friend and why?
My sister Abigail because she is goofy like one of my favorite Disney characters.
What makes a good life?
What is your favorite Bible Story?
Daniel 3, The Fiery Furnace.
What is something you thank Jesus for?
What was the best day of your life?
Surprise trip to Disneyland.
What do you love most about your family?
They are funny and always there for me.
Thank you Alice and I am sure we will see you soon at a Starbucks somewhere!!
---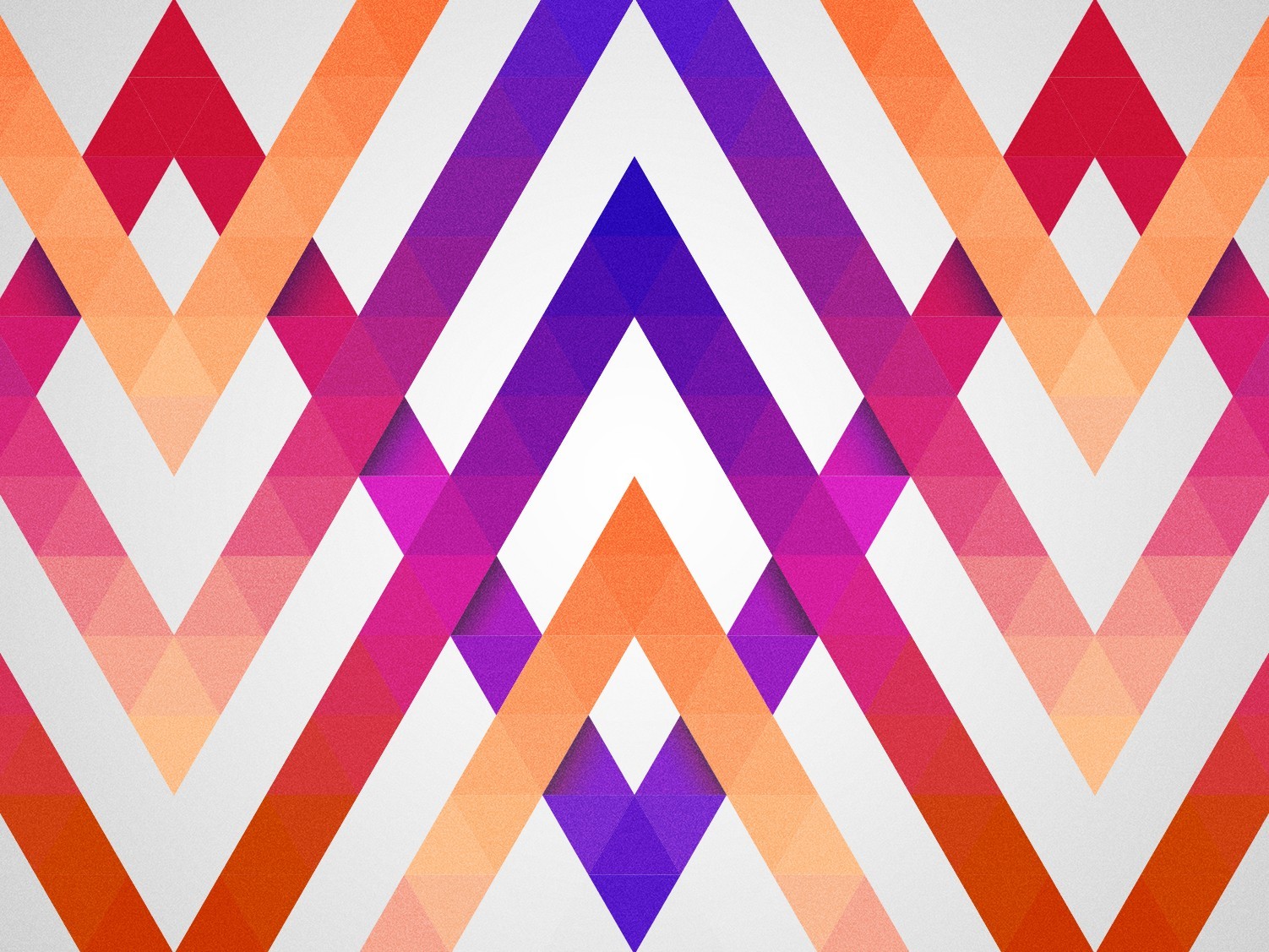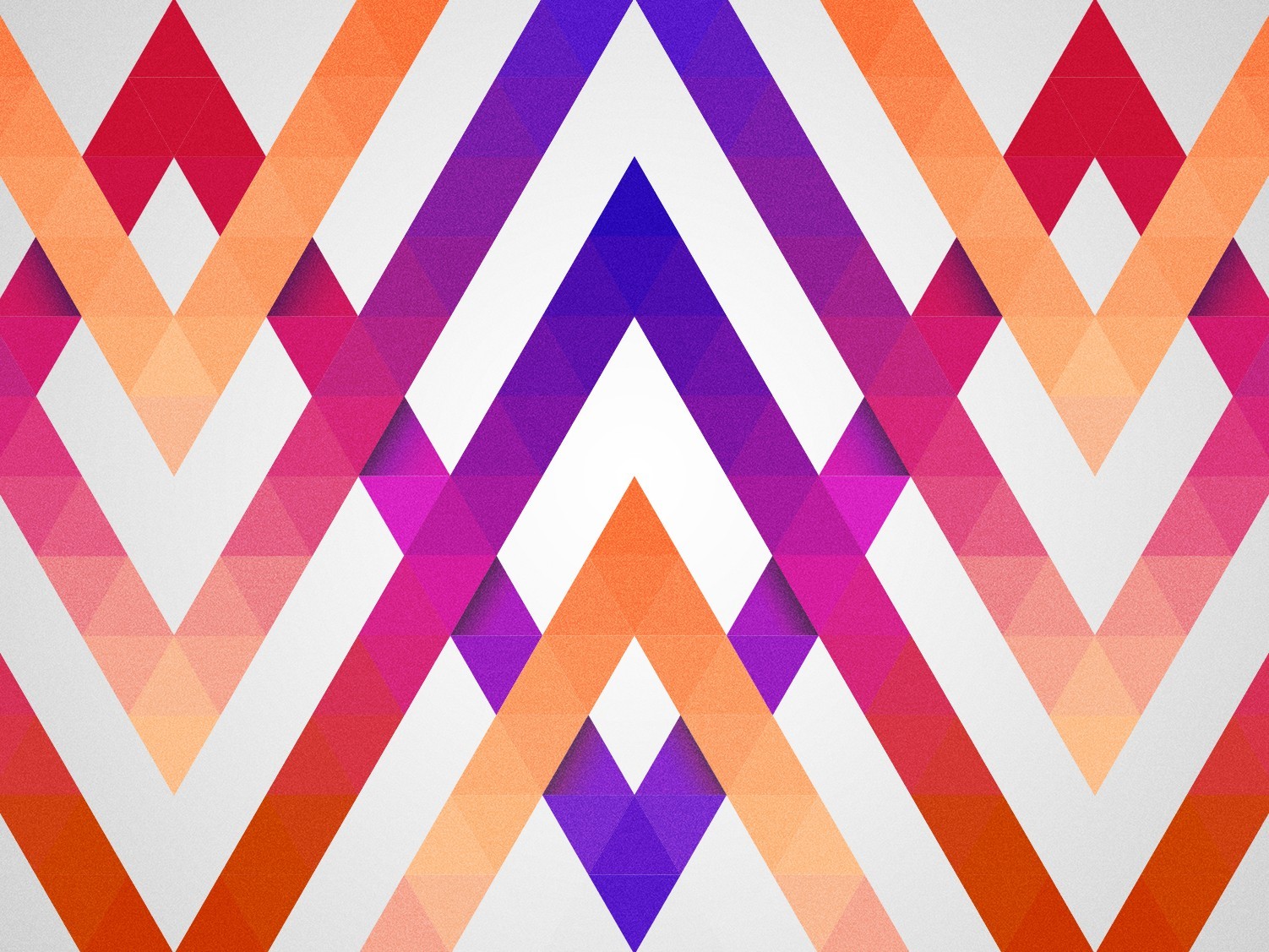 June 4th— Prayer Warriors (after service)
June 18th— Father's Day
June 20th–23rd— Vacation Bible School
June 24th—Men's Breakfast (Grinder)
June 28th-July 2nd High School Mission Outreach
I like being healthy. I don't know anyone who doesn't. And when I'm sick in any way, I realize how I take my health for granted sometimes. I just want to feel normal again with everything working and feeling the way I know it should.
Now I say I like being healthy, especially when I'm sick, but I don't like being healthy enough to give up sugar or chips or diet coke. That's just the tip of the iceberg because there are tons of things that would have to change if I really liked being healthy. The problem is there isn't a direct connection between a bag of chips and having the flu for 3 days, or having dessert every day and a sore knee. Nutritionists can tell me there's a correlation between my diet and the possibility of diabetes, but it seems too distant to make me start eating rice cakes.
Years ago I read a quote about holiness:
"You are as holy as you have ever really wanted to be."
A lot of people have a distorted view of what it means to be holy. We tend to think of someone who is very serious, a rule keeper, and looks down on anything that might be fun. But holiness is to your soul what health is to your body. A holy person would be able to forgive quickly, would love people of all kinds, would be kind and gentle, and would be the best person in the world to be with when you are sad or lonely. A holy person would be like Jesus.
I want to be holy. You do, too, I'll bet. But the question is always, "How much do you really want to be holy?" Do you want it enough to give up some of the sins that are absolutely tasty going down but make you feel terrible later on? Do you want to be holy enough to eat something good every single day, to spend time with God as your own personal spiritual trainer? Do you want to be holy so much that you will exercise by serving someone and putting yourself in a place of loving people who are different than you are?
The problem with holiness is the same as it is with health. The connections aren't direct. We don't connect a difficult marriage with spending time in worship. We don't connect bitterness with a season of being self-centered.
So I've decided that the quote is right. I'm as holy right now as I've ever really wanted to be. Now I've decided I want to be holier. Will you join me?
End of the Year
Taylor Roche
This is always kind of a nostalgic time of year for me. Not just because it's the middle of baseball season (America's most nostalgic sport) but because another school year is drawing to a close. Which means there are inevitably a number of students who are graduating high school or college and moving onto the next chapter of their life. It's nostalgic for me because it means at least a few faces that I won't likely see as often, a few conversations I won't get to have nearly as much, and fewer laughs shared than before. It's both sad and exciting. It leads me to reflect on the relationships I've had with graduating and departing students, thinking back over the meals we've shared, the trips we've been on, and the time we've spent pouring over open bibles together. Mostly it leads me to thank God for the blessing that it is to have been even one small part of some of his finest creations. It sounds cliché but each year I am more ministered to, greater blessed, and more deeply challenged by many of these students than I'm sure I have ever done any of these things in return. Time would indeed fail me to recount to each student individually all the ways that they have touched me and impacted me. Truthfully words escape me when I begin to try to articulate even a small piece of it in a final note or card. So instead of leaning on my own weak mind and tongue I have found in Scripture, perfectly expressed, my feelings toward each of those students that have impacted me so much.
The passage comes from Paul in the book of Philippians, in his opening remarks to the believers in Philippi. "I thank God in all my remembrance of you, always in every prayer of mine for you all making my prayer with great joy, because of your partnership in the gospel from the first day until now. And I am sure of this, that He who began a good work in you will bring it to completion at the day of Jesus Christ." (Phil. 1:3-6) There's a degree to which I feel like I understand exactly how Paul feels about the believers in Philippi because it seems to be exactly how I feel about the students I am so blessed to call my friends. They have strengthened my walk with Christ. They have encouraged me when they didn't even know it. They have lifted me up on days that I felt couldn't keep going. They have taught me lessons I could not have learned anywhere else or from anyone else.
But most importantly, I have seen God work in their lives. Powerfully, undeniably. It has strengthened my faith and given me hope for the future. Because I know that He will not abandon His work half finished. I know that through His Spirit they will continue to grow, until as Paul says, the day of Jesus Christ. So yes, it's nostalgic and sad, but also incredibly hopeful and exciting. So to those students leaving this year, may you grow in the knowledge of Him and may He use you mightily to proclaim His glory! And to those students remaining here a while longer, may you continue to allow God to use you right here and now, always continuing to grow into the image of who Christ!
"And it is my prayer that your love may abound more and more, with knowledge and all discernment, so that you may approve what is excellent, and so be pure and blameless for the day of Christ, filled with the righteousness that comes through Jesus Christ, to the glory and praise of God."
-Philippians 1:9-11
What to look forward to this month:
Tuesday, June 20th – June 23rd
A world where curious kids become hands-on inventors who discover they're lovingly crafted by God. The kids will enjoy Sound Wave Sing & Play, Bible Discovery, Imagination Station, Game Makers, KidVid Cinema, Snacks, and a Funshop Finale! Dinner will be included and will begin promptly at 5:30pm and the fun will end each evening at 7:45pm. To sign-up, go to the church website or contact Brenda at the church office @ 805.529.3572
Calling all men! Come out to the Grinder, in Moorpark, on Saturday, June 24th, for breakfast, fellowship and encouragement as we pursue Jesus together. We will be meeting at 8:00am.
Created by God in His Image
Brenda Woolley
"Every child is created in the image of God"…this statement was said over and over as I listened to a conference online last week. Every time I heard it I had tears in my eyes realizing how valuable children are to God. Jesus was pretty clear in expressing the importance of loving kids. He valued them. That's what Jesus does.
Jesus treated EVERYONE like they were made in the image of God. Jesus redefined for everyone what it means to love God. Then, Jesus showed everyone how to be forgiven.
Terri Westfall game me a verse when I started this ministry as Children's Director, "Whoever welcomes one such child in my name welcomes me". In other words, "I want you to treat kids like you would treat me. So just make sure you understand when you welcome kids, it's like you are welcoming me."
Because we know the Creator of the Universe we can help kids discover their potential in this world because of God.
As parents, as teachers, as grandparents, as coaches…wherever you find yourself, remember that if every kid has been made in the image of God, and every kid matters to God, then what you do every week in a kid's life matters to Him. It has extreme value and purpose. I am humbled and grateful to be able to love children and to share the love of God with them.
Vacation Bible School, "VBS" is just around the corner. I sometimes find myself getting caught up in all the details, the finding volunteers, making meal plans, decorations, music…the list goes on…as I was praying I found the Holy Spirit impressing upon my heart to pray and focus on the message. This year the theme is "Maker Fun Factory: Created by God, Built for a Purpose". I am praying for EACH child that God brings to our Church. I am praying that the message that they were created and loved by God and they have a unique purpose in this life finds its way deep down in their inner hearts. I am praying that the Holy Spirit does what He does best…clearly communicates what God wants them to hear.
"So God created man in His own image, in the image of God He created him; male and female he created them." Genesis 1:27
---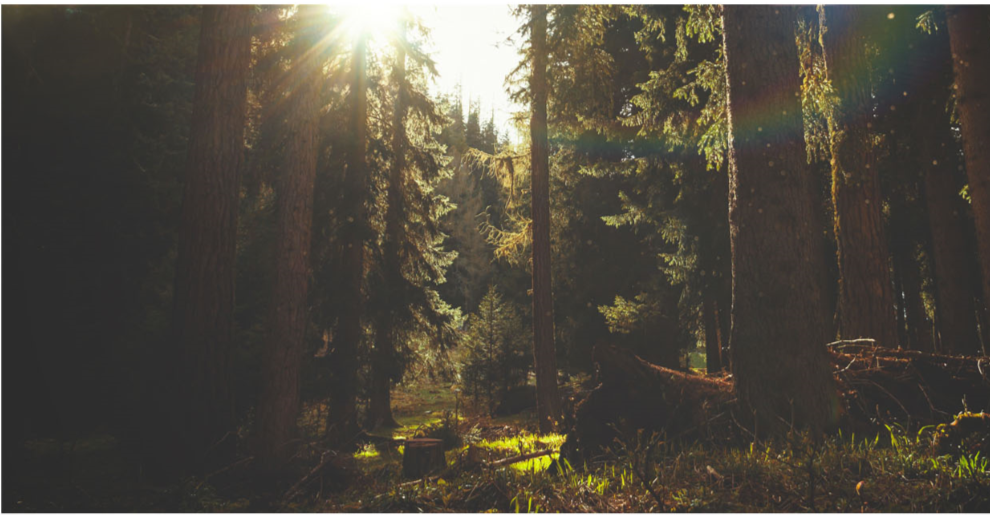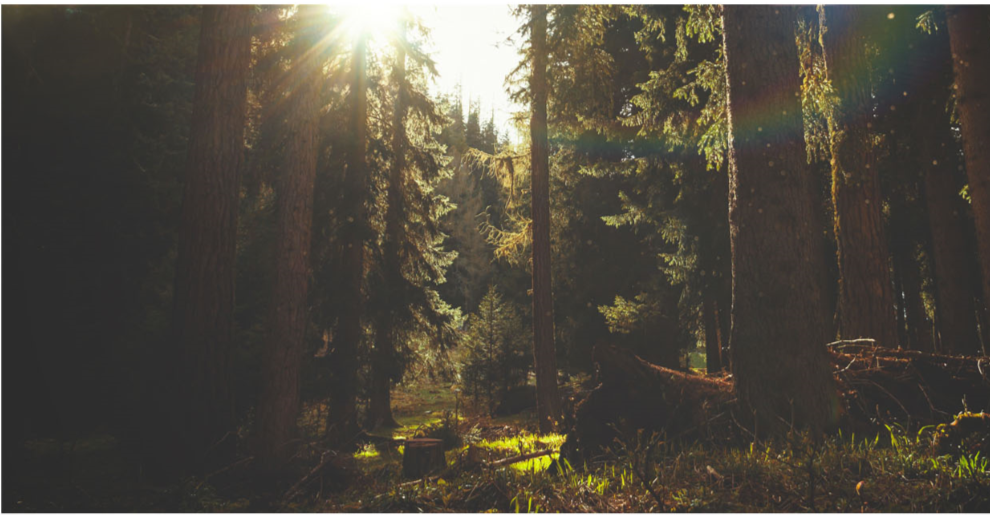 An Eye for the Creator
Mike Woolley
Last Saturday we had a memorial service for David Liston. Over 500 people came to pay their respects and I know some of you were there too. What a testimony it was to Dave's life and the impact he had on so many others.
One thing I shared that day at the memorial was remembering the times Dave and I ran together. At some point in each run we would come across an incredible view of the ocean, a canyon, a mountain range, or some city and Dave would always say, "How can anyone say that this all happened by accident?" He had an eye for creation and knew that there was a Creator behind it all. He never took it for granted. I have to admit that I would often be more focused on the pain going on in my body than on the beauty around me.
I have since found a scientific excuse for not being so in tune to my surroundings like Dave was. It's called "Visual Lethargy" and it turns out we all get it. That's why when on your first drive to work you notice all kinds of things, but after 10 years of driving to work you don't even remember driving to work at all. Your mind quits noticing things you see over and over again.
I think for most of us that's a shame because we live here in beautiful Ventura County. There's got to be some advantage to living in a place where the temperature averages in the 70's all year long. A place where you can see mountains and hills and lakes and the ocean any day you want. God is trying to help us with our visual lethargy… or perhaps our lethargy in general.
I'm not sure the last time I noticed how green the hills look after a rain or how beautiful the grass looks right after it's mowed. Every single day there are dozens and dozens of gifts I miss because I've seen them a thousand times. And that's a shame. Dave made sure we appreciated God's gifts along our runs.
Someday, God may sit with me with a huge scrap book of photos and He will ask, "Do you remember when I gave you this to see?" I want to look at Him and say, "Oh yeah. I love that. I remember the first time I saw that and I remember the last time. And I'm thankful for every time in between."
Today let's keep our eyes wide open. I'm going to look around me and try to see things again for the first time because every single day is full of gifts that have been wrapped just for me. Keep your eyes open today too. Look at the people God has put in your life. Look at the tree in your yard. See the gifts. They are all right in front of your eyes.
July 2nd – Prayer Warrior Meeting (After service)
July 4th – Independence Day
July 5th – Family Beach Day (info on website)
July 9th – VBS Day 1
July 19th – Family Beach Day (info on website)
July 26th – Family Beach Day (info on website)
July 29th – Men's Breakfast (info on website)
July 30th – VBS Day 2
"Do you not know that in a race all the runners run, but only one receives the prize? So run that you may obtain it…So I do not run aimlessly; I do not box as one beating the air. But I discipline my body and keep it under control, lest after preaching to others I myself should be disqualified."
1 Cor. 9:24 & 26-27
Living with all Your Might Taylor Roche
One of my first real work outs ever came in my high school football coach's garage. He would have a few of us football players over to his house early in the morning for a little extra lifting with him. I'll never forget it was leg day, and he loaded up the bar and turned to me and told me to squat until I couldn't do anymore. I mentally prepared myself for what I knew was going to be painful and began to squat. Rep after rep my legs began to hurt worse and worse and my breathing became more and more labored. Finally when I felt I could do no more I racked the weight and stopped. I turned around to find him staring at me incredulous. "Didn't I say go until you couldn't do anymore?" He asked. "Yeah, that's it." I replied. He proceeded to explain to me that as long as I was still standing, I could do more. As far as he was concerned, I couldn't do anymore when I literally collapsed mid rep. Shocked I turned back around and started again, sure that I could only do a few more before actually collapsing like he apparently wanted. I was wrong. I did nearly three times as many reps as the first set before eventually collapsing. And to this day, my coach's lesson was well learned. My physical limit was very different from my mental limit. I was in fact wrong about how long my legs would keep going. I was nowhere near failing when I first had racked the weight. It's just that I had never really tried with all my might before.
I recently was reading through The Resolutions of Jonathan Edwards. They are a collections of personal "resolutions" that the eighteenth century theologian penned for himself. They are incredible and well worth reading, but one in particular stood out to me. Number six, which reads like this, "Resolved, to live with all my might, while I do live." As I read that I immediately felt convicted, because I'm not sure that I've ever lived with all my might. I feel that even on my best days, I'm the version of myself at the beginning in my coach's garage. Racking the weight because I'm sure I can't do more. Not realizing that in reality I am not even close spending all my strength.
What would our lives look like, if we made this same resolution for our own lives that Jonathan Edwards made for his? How differently would we live if we lived with all our might? I hope that you are challenged by this simple resolution. And I hope that you will join me in striving to serve our Lord with all our might, for as long as we live.
Star of the Month!
Brenda Woolley
Recently, a friend suggested that I interview kids in our children's ministry to get to know them better…I LOVED that idea!! So here goes…
Ava is 9 ½ years old and attends
Walnut Canyon Arts and Technology Elementary School
. Her parents are Bridget and Jon, and she has one brother, Owen.
What is your favorite thing to do?
I love to read or to sew.
What would be your ideal way to spend the weekend?
What are you most looking forward to in the next 10 years?
Getting to know my two new baby cousins who will be born this year, even though they are both boys! Also, I can't wait to go to college.
What do you want to be when you grow up?
I would like to be an author, a doctor, a lawyer or a singer…I really love to write and I like to take care of people.
What do you hope never changes?
I hope that my relationship between me and my mom and dad never changes.
What do you want to be most remember for?
I want to be remembered for writing great songs.
What is something you thank Jesus for?
I thank Jesus for my family and all the people in it and how they care for me.
What was the best day of your life?
When my mom told me I would not be alone and that I would have a sibling, although now he annoys me!
Thank you Ava for your sweet and sometimes funny and insightful answers.
I laughed and was inspired by my very first interviewee. Please enjoy the answers from Miss Ava Fredricksen.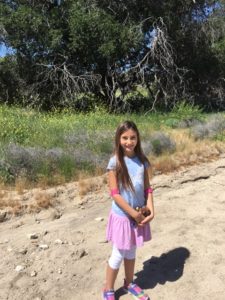 ---
Our Vision, Mission and Beliefs
Our mission and vision at Ablaze is to transform the hearts of people into a close and personal relationship with Jesus where they know Him as Lord, King and Savior. We believe in physical, emotional and spiritual transformation the instant a person accepts Jesus as Lord and Savior.