C.R.E.W. stands for Caring, Relationships, Evangelism, Worship. That is, in a nut shell, what we're about here at the C.R.E.W.. Through weekly bible studies, all kinds of fun events, and annual retreats we seek to follow Christ's example by caring for one another, building our relationships with God, our family, and our friends, reaching those who have never heard the awesome news of the Gospel, and worshipping the God who saved us.
We meet every week in the church youth room on Thursday evening's from 6:30-8:00 pm.
We would love to see you there!
Stay connected with our group on Instagram!

"Give thanks to the Lord, for he is good,
his love endures forever!"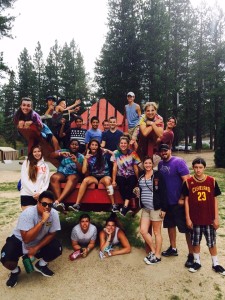 For more information contact our Youth Director, Jake Myers, directly at jake@ccchurch.net
216 Moorpark Ave., Moorpark, CA 93021 admin@ccchurch.net Phone: 805.529.3572