God See's You
By Mike Woolley
We live in a time where everything is being recorded. If you run a red light, your picture will be taken and a ticket will arrive in your mailbox. Whenever you shop at a store chances are a camera is recording your visit. One article I read on this subject said, "We may not realize it, but we are all movie stars, thanks to the roughly 30 million surveillance cameras throughout the United States that capture each of us on film about 200 times daily." There's no question about it, you are being watched. You are not going to get away with anything.
It is not a matter of "if" but "when" we are going to say or do something we wish we would have never said or done. But the truth is cameras aren't even needed when we think about how God sees and knows everything about us. Over and over again the psalmist reminds God, "You know me." And of course he's right. And God knows you too.
But God doesn't know all about you just because He knows everything like a super surveillance genius who knows a ton of both useful and useless information. God knows you because He loves you. God says to the psalmist at one point, "Before I formed you in your mother's womb, I knew you." It is his way of saying, "I loved you before you were you."
Deeper than knowing God is being known by God. What defines us as Christians is not most profoundly that we have come to know Him but that He took note of us and made us his own while we were yet sinners.
Gal.4:9 "But now that you have come to know God, or rather to be known by God, how can you turn back again to the weak and worthless elementary principles of the world, whose slaves you want to be once more?"
One of my favorite things about the Gospel is it solves a primal need of human beings. We cannot truly be loved without being truly known. But our fear, and it is well founded, is if someone really knew us they would reject us. So we all put up false fronts and beneath those false fronts we are dying of loneliness. But the Gospel says that God demonstrated his love toward us in that while we were still sinners Christ died for us.
So remember God's surveillance camera is rolling, but He is looking deeper than our actions. He looking at our hearts and wanting us to love Him just as we are. When I was at my very worst, God loved me the very most.
Kaleidoscope
By Taylor Roche
As some of you may have known I got to spend last weekend up in Running Springs with some of our high school and junior highers, not to mention about three hundred other similar students from around southern California. We had a great few days of fellowship and worship. Each year at either winter camp or summer camp there is a new "theme". Some phrase or concept that the whole retreat is built around. In general I'm a fan of some of the themes and others I don't relate to as much, this year however, was probably one of my favorites. The theme this last weekend was the word "Kaleidoscope". This refers to, as you probably know, an old toy where you peer in one side of the tube and depending on where you point it, see a fantastic symmetrical pattern of colors and shapes.
The message of camp was that the gospel should have a similar affect on our vision as a kaleidoscope does. The good news of Jesus should be something that radically changes the way we look at the world. It's a powerful and convicting reminder. I think of how often Christianity becomes simply something I believe, or something I do on the side, like working out for instance. In contrast to this, Jesus in the gospels provides us with a powerful new way of understanding and viewing the world. I wonder, how different might not just our lives but the inner workings of our mind be, if we really began to use the Gospel not as just one of many things that make up who we are, but the powerful lens through which we see all things. If we constantly prayed, "Lord am I seeing what you're seeing?" how different might even ordinary mundane things look? Isn't there a chance that things like washing the dishes, going for a walk, being a spectator at a sporting event, or even driving on the freeway, might begin to be seen in a radically new light? That's the real power of the gospel. It's transformative. It changes and reshapes every aspect of our lives. So let's ask ourselves, do we see what the world sees? Or do we see what God sees?
Do you THINK before you speak?
By Brenda Woolley
I have come to the conclusion that teaching kids about the truths in the Bible has changed my life. This past week at our Tuesday night kids bible study, I taught a lesson on the damage of Gossip. I was so convicted about my own life while studying that I came to them and confessed of my own sin in this area. They were real quiet as I shared but listened intently to every word. They all had something to share and were so eager to learn.
We talked about what a gossip is… a gossip is someone who reveals secrets without permission. One who has privileged information about people and proceeds to reveal that information to those who have no business knowing it. This person likes to make others look bad and likes to exalt themselves. They speak of the faults and failings of others, or they enjoy revealing embarrassing or shameful details of the lives of others without their knowledge or approval. The kids had so many examples, without naming names of course!
We then talked how it can so easily move to slander, and that is so hurtful to our friends and family. Slander is malicious and intended to purposefully hurt another person.
Together myself and the kids went through scripture and God is very clear on how He feels about gossip. Check out these verses:
Psalm 101:5 says, "Whoever secretly slanders his neighbor, Him I will destroy".
The end of Romans lists what a depraved mind is and in it are gossips and slanderers…and it further says in 1:30,32 "backbiters are worthy of death and so are people who approve of others who practice it." Those are some very strong words and that is just a few verses. We talked about so much more, but then I had to give them some practical application for their everyday lives. We did some role playing, which was priceless, just to get the point across. We also did a few object lessons with a tube of toothpaste. I had Ava squeeze out all the toothpaste and then asked her to put it all back in. Obviously, she could not do it, and we made the point that once you say something it is out there, damage done, and you can't take it back. You can apologize, but the damage has already been done. The kids got it!
We all left with a paper in our hands with words to remind us to "Think" before we speak!
"T" – is it true? "H" – is it helpful? "I" – is it inspiring? "N" – is it necessary? And "K" is it kind?
We all promised to work on this the following week.
Matthew 12:33-37 talks about our hearts. What the mouth speaks depends on the condition of the heart. So, to correct our speech, we must correct our hearts. We need to pray like David did in Psalm 141:3, "Set a guard, O Lord, over my mouth; Keep watch over the door of my lips."
---


We here at CCC hope you are all having a wonderful beginning to the new year so far. Our newsletter this month consists of all the upcoming events in the beginning months of 2018. Make sure to put what is applicable to you in your calendar!
Youth Tuesday's will return January 16th @ 6:30 pm. The Jr. High & High Schoolers will meet in the Youth Room while the Elementary age kids will meet in Room 109. Make sure to bring a friend!
Let's meet on the first Saturday of each month (beginning in February) to eat yummy breakfast and join in fellowship with one another. Keep an eye out toward the end of each month for the info and how to RSVP.
Camp Pondo Winter Camp 2018
The Jr. High & High Schoolers will be going up to Camp Pondo at the end of January. Thank you to all who donated for the Bake Sale a few weeks ago as it was very helpful in aiding our students to get to camp!
Just like the monthly breakfasts, the women are going to also meet every 3rd Saturday of the month (beginning in February) for a hike! Again, be sure to look out for the info as those dates get closer.
Men's Spring Retreat
at Lake Nacimiento

Coming Spring 2018
Exact Dates TBD
Our monthly group Prayer Warrior meeting is this Sunday (Jan. 7), following our morning service. Join us for 20-25 minutes of prayer.
Hume Lake Young Adult Winter Retreat
Our College & Young Adult group will be going up to Hume Lake, March 8-11, to experience God on another level.
Let's gather together at Sharon Manakas' home on February 3rd, 8:30-10:00am. During brunch we will be able to gather together to begin our year of Prayer Sisters, which is taking place of the previous Secret Sisters we were doing. We hope to see you there and have you be a part of this wonderful opportunity!
The men's bible study meets in small groups throughout the week. Check this link to our calendar to be able to find the one that fits best in your schedule!
---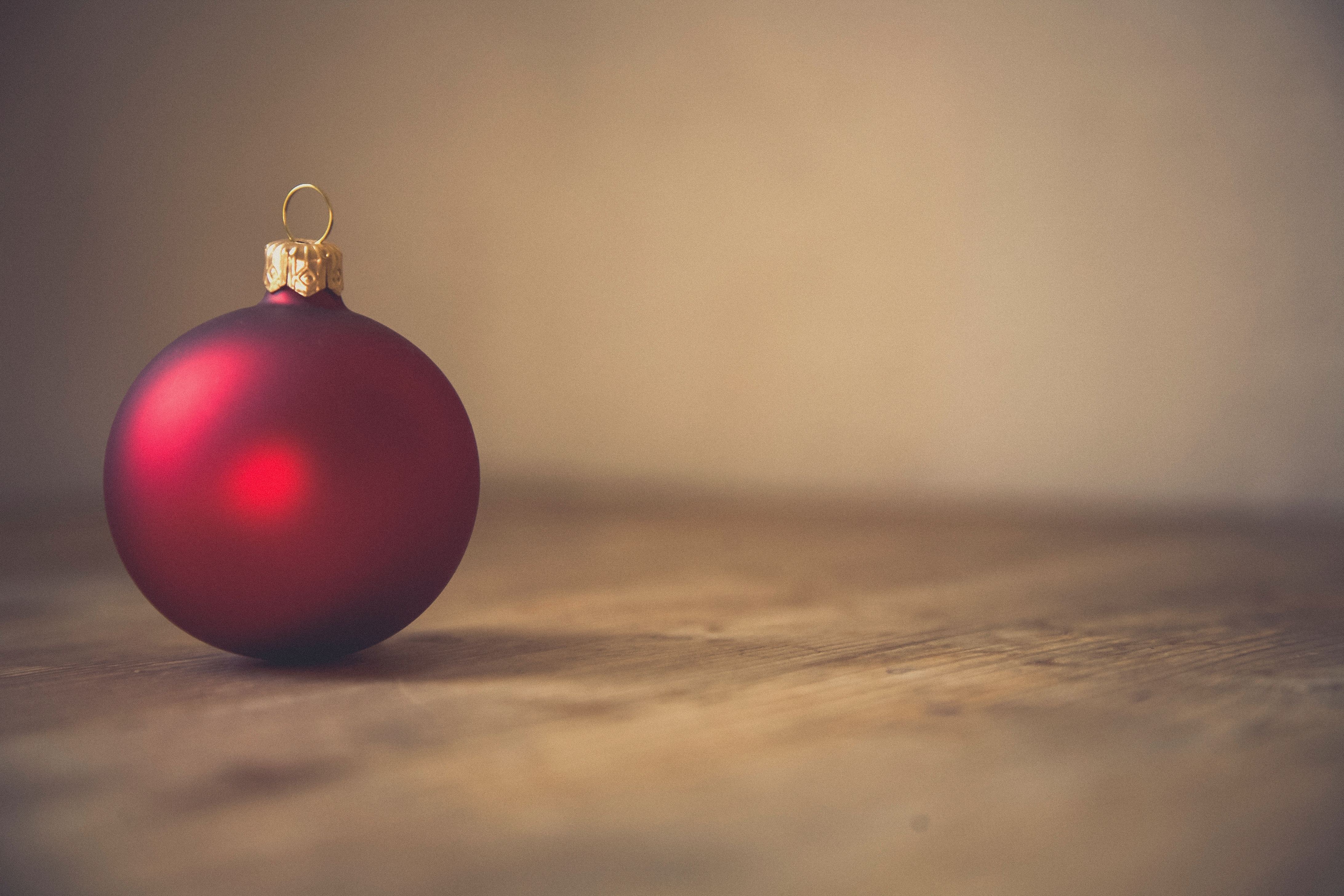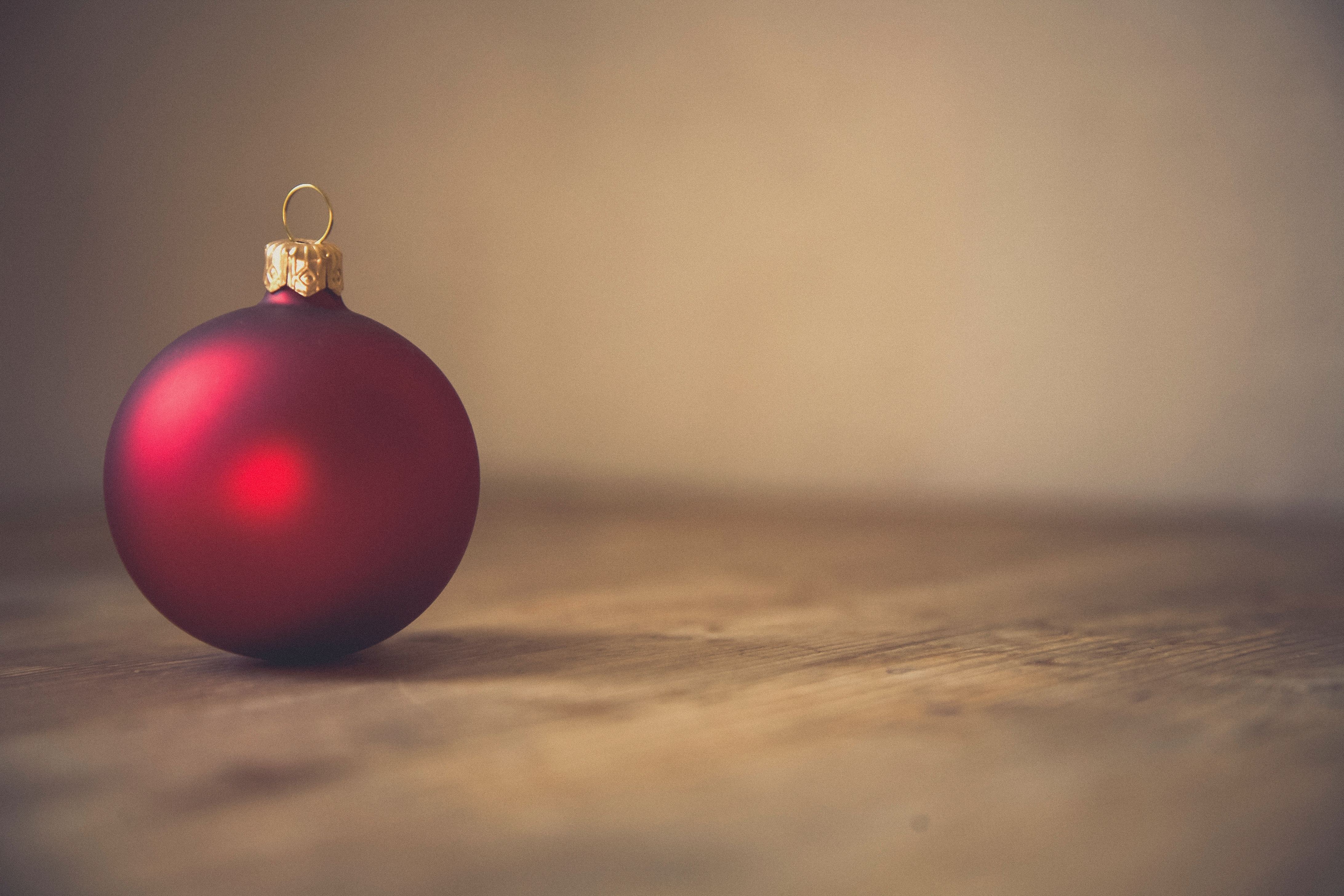 By Mike Woolley
I'm a person of habit. So, when I go to the gym to workout I grab my headphones, plug into my phone and begin listening to some music that fits my mood for the next hour. There are also TV monitors mounted all around that have no sound, but have closed captioning being typed out along with most programs.
The other day I ended up watching the last hour of the classic movie Titanic. If you are not familiar with the movie, it is a 1997 American romance-disaster film. It stars Leonardo DiCaprio (Jack) and Kate Winslet (Rose) as members of different social classes who fall in love aboard the ship during its ill-fated maiden voyage (Spoiler alert: the boat sinks).
Anyway, towards the end of the movie, with the ship sinking, the lifeboats have departed and passengers are falling to their deaths as the stern rises out of the water. The ship breaks in half, lifting the stern into the air. Jack and Rose ride it into the ocean and he helps her onto a wooden panel only buoyant enough for one person. He assures her that she will die an old woman, warm in her bed. Jack dies of hypothermia but Rose is saved. I remember in the theater, as the music in the background accompanied the scene, I found myself choking back tears and looking around to see if anyone was watching me cry over Jack and Rose. But in the gym the sound was turned off and I was fine. It was the music that penetrated into the area of my heart that holds my tears of sorrow and my tears of joy.
If you have ever wondered why we have music to accompany worship at church, this is the reason. The songs we play at the beginning of the service aren't intended to be a long prelude to take up time before the sermon. The music is intended to reach into the part of your heart that holds your tears of sorrow and your tears of joy. Sorrow that comes from the pain you have felt and the pain you have caused. Joy from being loved and being found beautiful by the only One who really sees you for who you really are.
Words are wonderful. I love words and work with words all the time. But words by themselves can be limited. Even words that tell great stories and create images of wonder and delight can only go so far. But music and words can take you to a place you only visit once in a while. A place where the deepest and most intimate you lives, but the you that desperately needs to connect with the God who loves you.
So the next time you come to church and stand to sing, let the music do its work. Let the joy and sorrow flow, and don't worry about who is watching. Let the worship connect God to the tears that fill your heart and long to get out.
The Coming of the Light


By Taylor Roche
---
In him was life, and the life was the light of men. The light shines in the darkness, and the darkness has not overcome it…The true light, which gives light to everyone, was coming into the world.
John 1:4-5, 9
Did you know that Christmas wasn't always December 25th? In fact, many of the first Christians didn't celebrate Christmas at all. The truth is we don't exactly know how we came to celebrate Jesus' birth on December 25th. We do know that over the years following Jesus' death and resurrection generally two dates were proposed and debated as the day Jesus was born. December 25th, and January 6th. Ultimately December 25th won out largely for reasons unknown, but there is some speculation that I find fascinating. Long before it was Jesus' birthday, December 25th was a pagan holiday. It celebrated the Nativity of the Sun, or the "birth" of the sun. Ancient pagans celebrated the Nativity of the Sun December 25th because, as you probably know, that is the day that the days begin to lengthen and the power of the sun seemingly begins to increase. Now we really don't know if the early Christians simply Christianized an ancient pagan holiday, or if they really and truly believed this was the day Jesus was born. Some clearly thought it was merely a coincidence. But even if it was just a coincidence, isn't thinking of Jesus' arrival as a kind of "coming of the light" a great way to think about Christmas? It's clearly exactly how the Apostle John thought of Jesus' birth.

In John 1, the Apostle John describes Jesus not just as the Word, but also as the Light. He came bearing life, and it was this life that lit the hearts of mankind. Even in the darkest night this light of Jesus shone. And it was not extinguished. This light came into the world, and that is what we celebrate December 25th. I want to draw your attention to one little line at the end of John 1:5, "and the darkness has not overcome it." This year, in this season I am choosing to celebrate that line. As darkness seems to abound, as darkness seems to claim victory, I am choosing to find hope in the promise of John 1:5. The Light shines in the darkness, and the darkness has not overcome it.
Finishing Well
By Brenda Woolley
"Finishing well"…I have heard this many times over the course of my walk with Christ. I have begun many endeavors in my life and one thing has been common in all, starting well has been easy. Finishing well has been another story.
Running has always been hard for me, even when I was in great shape and playing volleyball in college, I have always been a slow runner. I always began my run strong and confident, and then towards the end, or on a massive hill, I am practically walking I am going so slow…I call it a slog…my "slow jog"…sad but true! I am working on finishing strong at Bootcamp, and it has been successful.
Most, if not all of us can relate to this. I have been to many weddings, and again, getting married is the easy part, staying married through the struggles, losses, and adjustments is more difficult. That is just one example.
The same can be said of the Christian life. Becoming a Christian is easy. Acknowledging to God that you are a sinner and receive by faith the free gift of eternal life is easy. Nothing we do earns it, and nothing in us qualifies us for it. God freely gives it to all that recognize their need and who trust in Jesus alone. But then comes the hard part. Living day to day in this harsh world that is in such opposition to Christ. In 2 Timothy 4:6-8, Paul says,
"For I am already being poured out like a drink offering, and the time for my departure is near. I have fought the good fight, I have finished the race, I have kept the faith. Now there is in store for me the crown of righteousness, which the Lord, the righteous Judge, will award to me on that day, and not only to me but also to all who have longed for his appearing."
Paul spent his life running this race well. He is a great example to me on the days I want to quit, or am depressed and tired of it all. I truly make myself dig into scripture and fall on my knees before God, and He never leaves me there in that place. He never leaves me on the side of the road while everyone else is running by me. He keeps me in this race, and encourages me to run it well. If you read any of Paul's writings in the Bible, he is constantly encouraging those around him to persevere, endure, and run this race and finish well.
I am not a marathoner, but I am married to one. I am constantly amazed and intrigued by him. It takes more than just the physical strength, it involves a mental challenge and strategy as well. There is no such thing as an easy marathon, just as there is no such thing as an easy Christian life. So make up your mind to hang in with the Lord through the tough times, so that you can look back at the end an say with Paul, "I have finished the course" and in that finish well.
---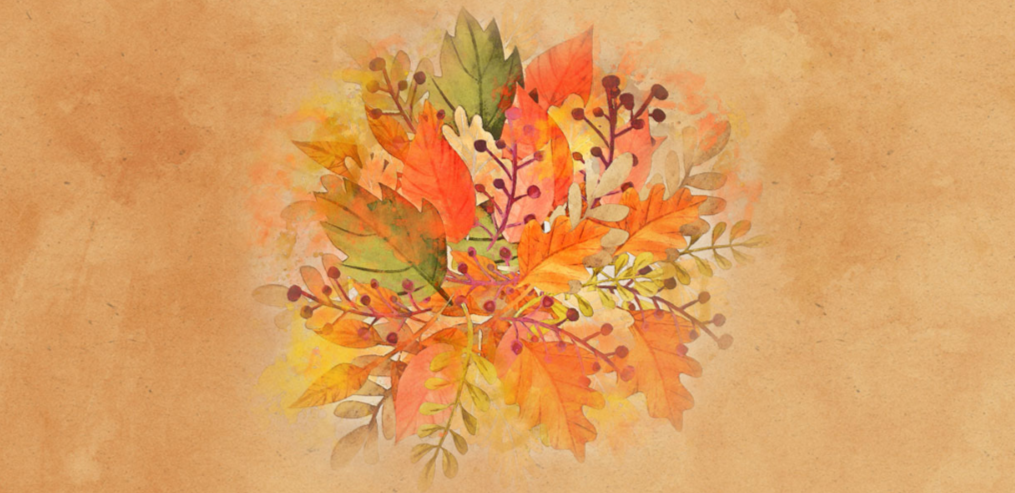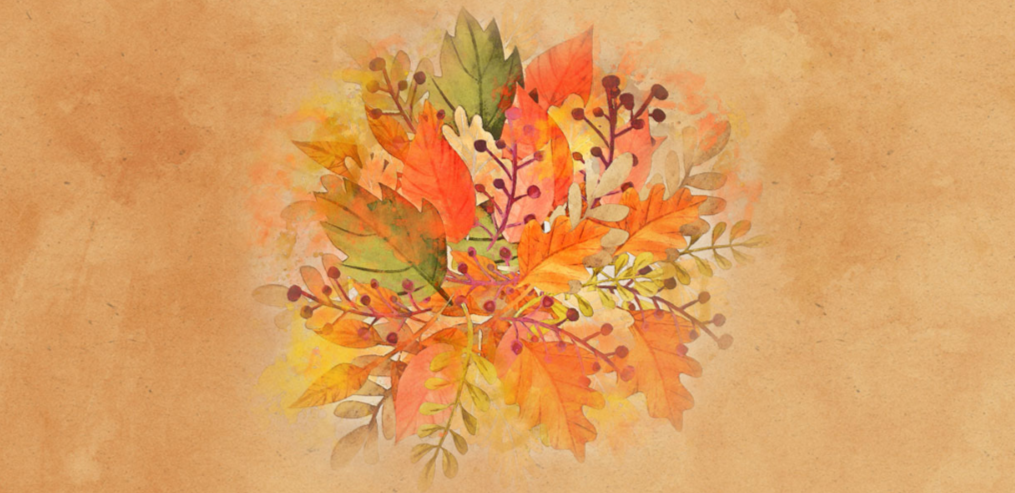 Grace
By Mike Woolley
The beginning of the month is pay day. I like pay day. As a pastor I'm not sure if I'm supposed to but I do. It's a time where I have given a piece of my life measured by time in exchange for a deposit in my bank account. If for some reason at the beginning of the month nothing came into my account, I would feel slighted. I would cry, "That's unfair. I earned that."
I have found I can never use those words with God. Grace is the opposite of something earned, and I've finally figured out that all

is grace.
Don't ever pray, "God, give me justice." You don't want God to give you what you deserve, which is judgment. Rather, a better thing to pray would be, "God, extend your grace to me." When God extends grace, He gives you His unmerited favor and blessing.
The Bible tells us that it is "by grace you have been saved through faith, and that not of yourselves; it is the gift of God, not of works, lest anyone should boast" (Eph.2:8–9).
We find a classic example of grace in the story of the prodigal son. The son had sinned. He dragged the family name through the mud. If the father had dealt with his prodigal son justly, he would have allowed the boy to be stoned. That would have been justice. But the father dealt with him in grace when he provided his son with luxurious attire and placed a signet ring on his finger. That was grace, not justice.
It struck me the other day that if I were blind and suddenly able to see, it would be a miracle. If I were crippled and could suddenly stand and walk and run, it would be an act of God. If I were in a coma with my family around the bedside and I gained consciousness, we would all praise God for bringing me back.
Every morning I wake from sleep. I open my eyes and I can see. I sit up and push myself off the side of the bed and I find I can walk. After lying in a coma for 8 hours I become conscious.
Every day I experience countless miracles. Because they happen every day, I think of them as something I deserve. Nothing could be further from the truth. You, O God, are full of grace, and it pours out every moment of every day. Give me eyes to see and ears to hear that grace as it fills the life that you have given me… in your grace.
This past week football season wrapped up. Well wrapped up for me. My fourth season as part of Moorpark's freshman football staff. In our final game we faced Newbury Park and for the second straight year, the game turned out to be a great one. We eventually won but not without some adversity and it was those moments of adversity that prompted me to reflect yet again on the season I'd just completed as well as the ones prior. The fact of the matter is that coaching takes a lot out of you. Even when it's just at the freshman level. It takes a lot out of you because if coaching is anything, it's a process. You start out with athletes that are almost always not where you want them to be. You must spend countless hours shaping, instructing, demonstrating, teaching, sometimes for little or no improvement. There are times it can be pretty demoralizing. But when you stand at the end of the season and look back, as I did at the conclusion of this last week's game, you realize the incredible progress you've made. You see how athletes have improved to do things that they had no chance of doing some three months ago. That makes the long hours well worth it. I wasn't always very good at seeing the progress or trusting the process. I was always pushing and always impatient. But over the years as this has remained true I have learned to exercise a little faith and a little patience and trust that all will turn out alright. I have patience for the journey.
This makes me think of something a professor once shared with me on the eve of my graduation. "Taylor," he said, "God is not finished with you, but God is also patient with you." In that moment he gave me the courage to press on. To keep striving forward in my relationship with God, but to also recognize that God was patient with me. That God would be faithful to complete the work he had begun. And so, like Paul you and I can proclaim that we are not complete! We have not already obtained all that God has intended for us. But we press on, to make it our own, just as Christ Jesus made us his own. And so we strive toward the upward call of Christ. Finding strength in the power of the Holy Spirit to keep shaping ourselves into the image of Christ. Never content with our present failures, but trusting in God to see the work he began in us to completion.
Do you believe that God can redeem anything? I do.
This year I will turn 55! Yikes! That really snuck up on me. However, one of the benefits of turning 55, besides getting to use my senior citizen discounts, is that I have had the privilege of seeing so many people's lives redeemed. I have seen so many hard and horrible situations redeemed by God. I have kept many journals over my lifetime. It is so beautiful to look back at them and see how God has taken the worst of situations and completely transformed them.
I can tend to worry over people, and especially family members, and again and again God has been faithful to redeem. I am currently praying over a family member to fall in love with Jesus. This person just is in love with the world and all it has to offer. It breaks my heart each and every day. Not a day goes by where I have not stopped and cried out to God to redeem and to save. I have had to go to God to set my heart in the right direction. I can so easily stray from having trust and peace and just waiting and knowing that He sees all, and knows the situation better than I do. I am memorizing scripture to be able to pray back to God and to settle my heart when I get worried, and to remind myself of promises and ways that God has come through in the past. HE IS FAITHFUL.
Read Luke 15:11-24 to read about the Prodigal that returned back home. He was wasteful, reckless, lived his life for himself with no regard for the needs of others. He partied hard and chose to spend money on ungodly habits and activities. And YET, his life was redeemed! I love to read this story because it reminds me that a life CAN be redeemed. We can see a person who we believed could and would never change, be brought out of their pit and be found in Jesus once again. They find true joy in Jesus, rather than in the things of this world.
The prodigal was proud, self-centered, greedy, wasteful and had a party life. He then became broke and hungry. He felt shame and was starving. He then knew his need. He made a decision to change and was humble, which caused him to return and ask for forgiveness. His father completely restored him and he then had true joy.
Do you have a prodigal in your life? May we never stop praying.
"Open the eyes of their hearts, and let the light of Your truth flood in." Ephesians1:18
---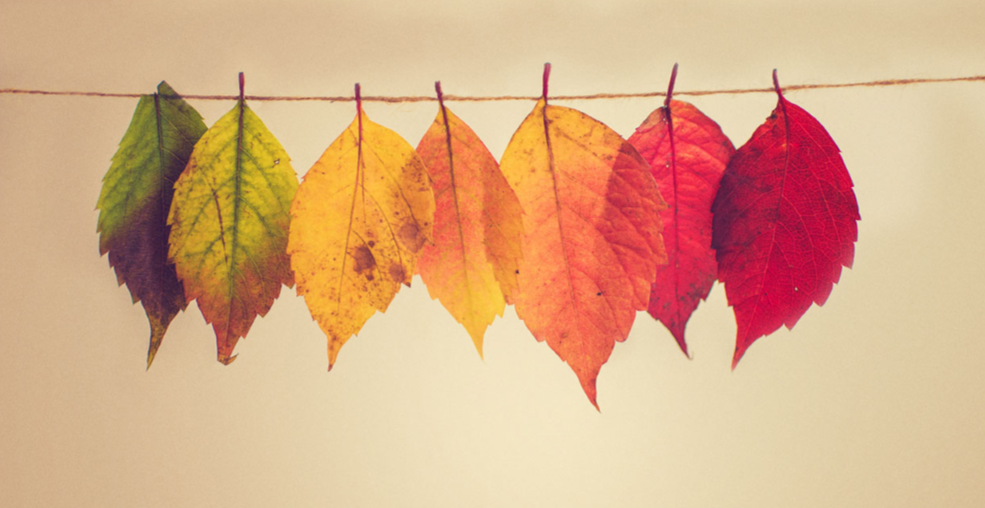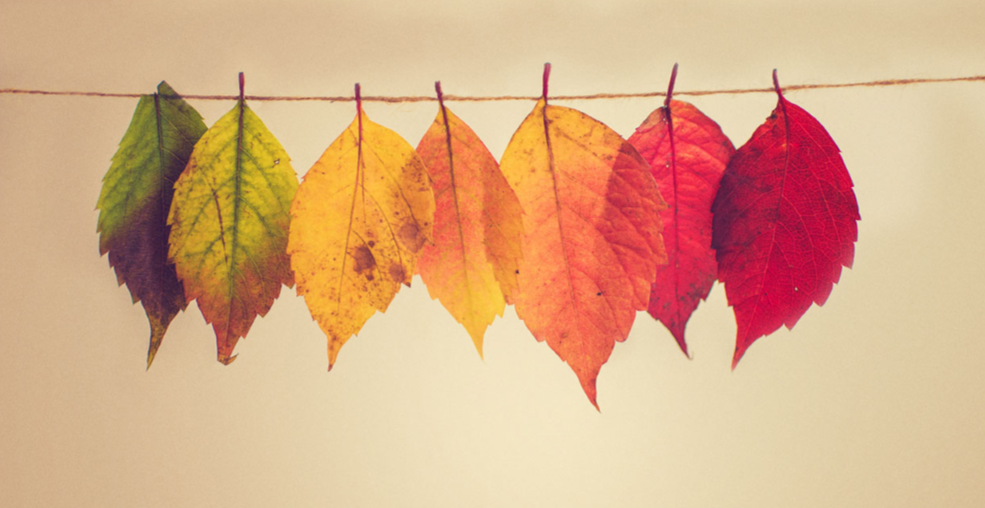 I went for a run one morning in Texas on a beautiful sunny day. I was cruising along at a good pace and it felt almost effortless. It was just one of those days where everything seemed to be clicking. And then I reach the turnaround point and felt the wind for the first time. The wind had been blowing the whole run, but I didn't realize it until I turned around. Once again, I made the mistake of believing I was responsible for my amazing performance when it had been aided by the unseen wind the entire time.
And that is a window into my bleak little soul. When things are going well, I tend to think it as a result of the combination of my hard work and flawless wisdom. Of course, that is never the case. Whenever life is chugging along smoothly with my marriage, my job, my children, it is never solely because of me. There is a wind at my back even though I can't feel it.
One of the gifts of coming back around on a run is you get to discover the truth of the wind. The wind has been helping you the whole way out, and now for the first time you realize it. And that means it's too late to really enjoy it. You took it for granted, and now the run has become really hard.
Just about every runner I know would rather start a run into the wind and then when they loop around have the wind at their back all the way home. The reason is it's the only way to really enjoy the wind. The whole time you are running into the force of the wind you are saying to yourself, "Wow, this is hard. But it is going to be a blast when I turn around and head home."
Here's the point. If things are going well for you, then stop and be thankful. It's not all your hard work that's paying off. The wind is at your back and that's wonderful. If you are struggling, then you may have missed it when the wind was helping instead of hurting, but if you are a follower of Jesus you eventually make the turn to go home.
In all of the time I have been running I've realized the wind is never against me the whole way. I always get to come home. So do you.
Withdrawing
By Taylor Roche
"But Jesus often withdrew to lonely places and prayed." –Luke 5:16 (NIV)
When was the last time you withdrew into a "lonely" place to be alone with God? I chose the NIV because I like its choice of the word "lonely". Other translations use the word "desolate" or "wilderness" which are different but really mean the same thing. Jesus, God in the flesh, would often leave his disciples and the crowds following him, retreat to a secluded place alone and pray. When was the last time you or I took an hour to get away from all the distractions that clutter our lives and just be alone with God? I would imagine that many of us have daily Bible reading plans and hopefully time set aside each day to pray, but if you're anything like me even those times seem overflowing with scattered thoughts and constant distraction. I think maybe it's significant that Luke doesn't say Jesus slipped out of bed every morning and prayed before he began his day. Or that Jesus spent the first hour of every day reading Scripture. Now for all I know, Jesus did do those things as well. But that's not what Luke recorded here. Here in Luke 5 he makes sure to record that Jesus left and went somewhere lonely. Literally he says that Jesus withdrew into the "wilderness". Somewhere away from people and things. And he did so to commune with God.
Now I know we're all busy. I know there aren't enough hours in the day. And I think that's the main reason we find ourselves unable to engage in longer, unstructured amounts of time spent with God. But Jesus was busy too. In fact the larger context of this passage informs us that Jesus did this, as "the news about Jesus spread all the more, and great crowds came to hear Him and to be healed of their sickness." It was precisely when Jesus was busy and growing busier that Luke chose to record this practice of Jesus. Because no matter how busy Jesus was (and bear in mind "busy" for him meant healing people and proclaiming the good news of the kingdom of God) he still made time to retreat, alone, and be with God. As if the example of our Lord isn't enough, I don't imagine that many of us will argue with the fact that our relationship with God is far more important than anything, literally anything, else we might be doing.
So here's the challenge I'd like you to join me in. What if we found one hour this week outside of our regular prayer or bible reading time to get away from everything else and spend quality, unstructured time with God? I know this won't be an easy thing to accomplish, but I can't really imagine anything that might be more refreshing or necessary. So let's follow Jesus' example and find some time this week to be alone, to be still, and most importantly to be with God.
He Knows Us
By Brenda Woolley
Last weekend I was sitting out in my backyard and reading my Bible and I read a verse that I just couldn't get over. I had read this verse maybe 20 times before, but this time it stopped me in my tracks.
"BEFORE I formed you in the womb, I KNEW YOU; and before you were born I consecrated you; I appointed you a prophet to the Nations." Jeremiah 1:5
Our church is getting ready to start up a new Children's program on Tuesday Evenings. It is going to be awesome! The curriculum is called, "The Gospel Project". The kids will be learning about how the Gospel has been weaved into the whole Bible. It is going to be fun, and it will be on a much more intimate and small group level. I have been praying for this time with them for a while now. I can't wait to see what God will do in each of their lives. I pray for each child by name, whether they are able to be there or not. If they are in our children's ministry, they are being lifted up to God. How does this relate to the scripture I read over the weekend?
I was so struck with how Great God is! The fact that he knew each one of us BEFORE He even formed us is truly mind boggling. I love it. I love to think and think and think on it…and in between my thinking I am marveling at who He is, and how He has a plan for each one of us. So, when I am preparing to teach our children, I am pondering these things…knowing that each child will have a story. Each child God has a plan and a purpose for. Do you see why I love teaching them? It makes what I teach so valuable. Who knows how a scripture will impact their life? How the Holy Spirit will guide and direct them? I get a bit weepy thinking about it. I pray over our curriculum. I pray that God uses it all. I want these kids to LOVE the LORD and find joy in serving Him. I pray that I am doing what God has called me to do so long ago as well. I know I find joy in it.
Please take time this week to lift up our children, and new children that may come to our church on Tuesdays. Pray they fall in love with Jesus! Pray we have all we need to teach our next generation the Gospel, the Good news, and that it will change their lives for eternity.
---
Our Vision, Mission and Beliefs
Our mission and vision at Ablaze is to transform the hearts of people into a close and personal relationship with Jesus where they know Him as Lord, King and Savior. We believe in physical, emotional and spiritual transformation the instant a person accepts Jesus as Lord and Savior.