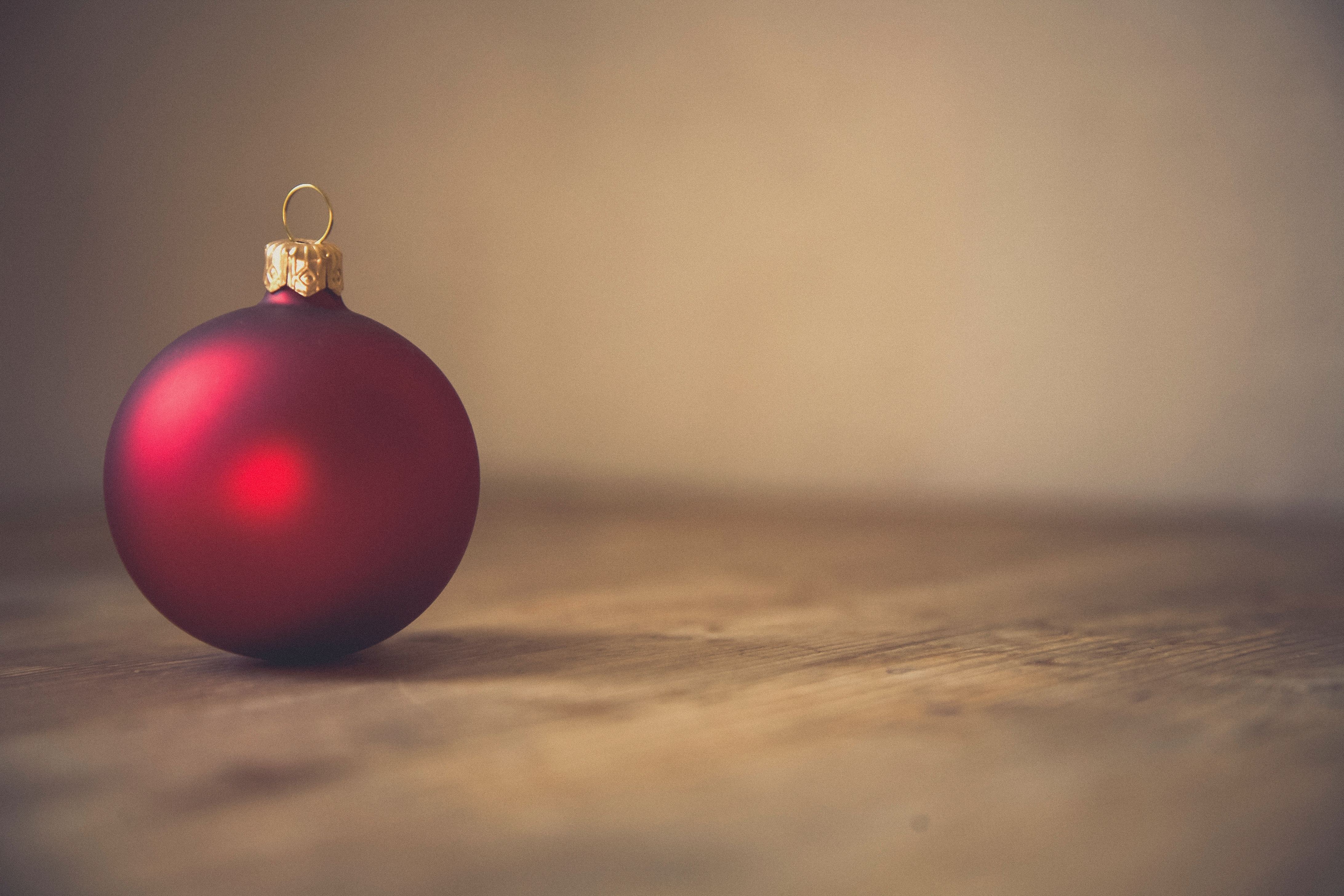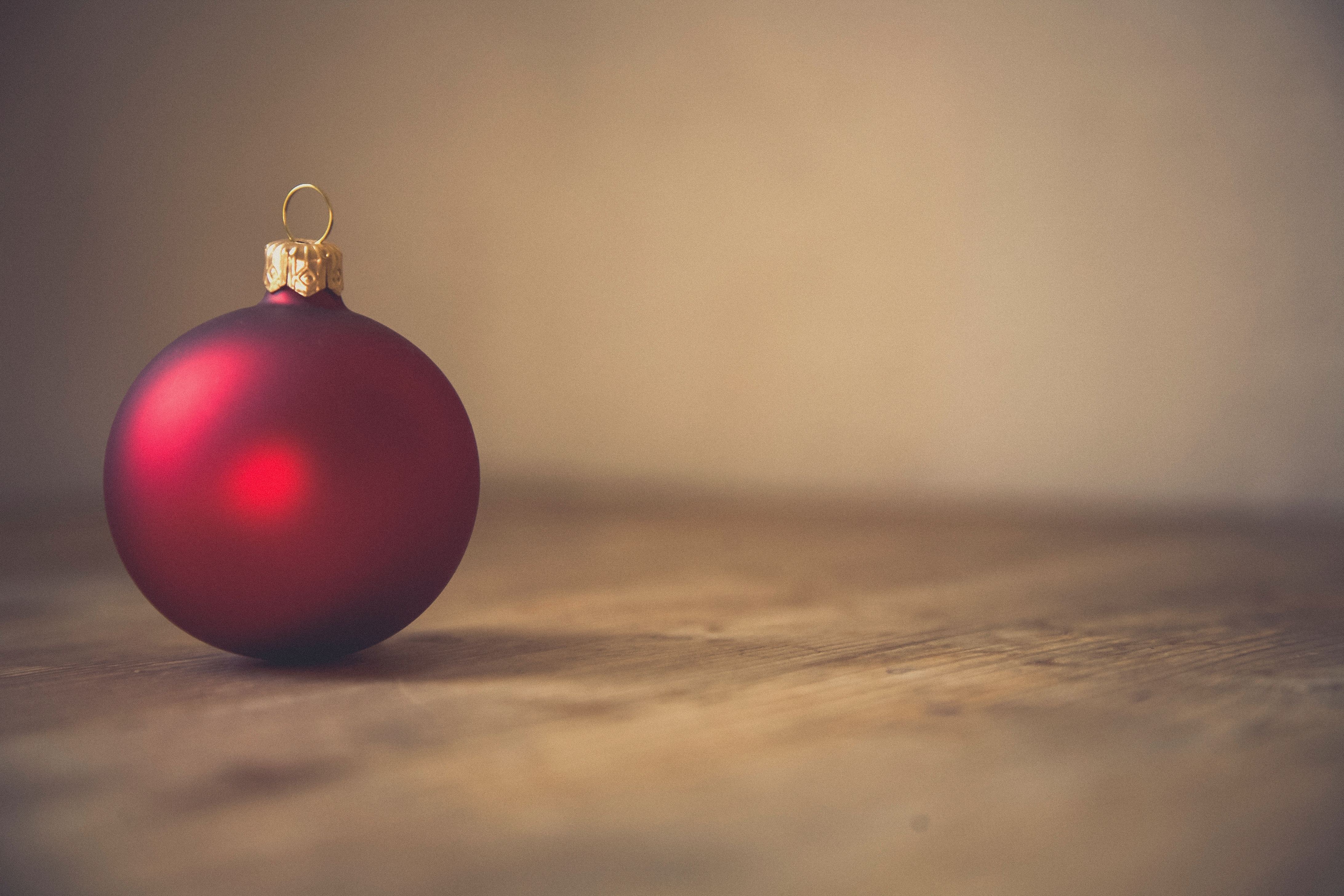 By Mike Woolley
I'm a person of habit. So, when I go to the gym to workout I grab my headphones, plug into my phone and begin listening to some music that fits my mood for the next hour. There are also TV monitors mounted all around that have no sound, but have closed captioning being typed out along with most programs.
The other day I ended up watching the last hour of the classic movie Titanic. If you are not familiar with the movie, it is a 1997 American romance-disaster film. It stars Leonardo DiCaprio (Jack) and Kate Winslet (Rose) as members of different social classes who fall in love aboard the ship during its ill-fated maiden voyage (Spoiler alert: the boat sinks).
Anyway, towards the end of the movie, with the ship sinking, the lifeboats have departed and passengers are falling to their deaths as the stern rises out of the water. The ship breaks in half, lifting the stern into the air. Jack and Rose ride it into the ocean and he helps her onto a wooden panel only buoyant enough for one person. He assures her that she will die an old woman, warm in her bed. Jack dies of hypothermia but Rose is saved. I remember in the theater, as the music in the background accompanied the scene, I found myself choking back tears and looking around to see if anyone was watching me cry over Jack and Rose. But in the gym the sound was turned off and I was fine. It was the music that penetrated into the area of my heart that holds my tears of sorrow and my tears of joy.
If you have ever wondered why we have music to accompany worship at church, this is the reason. The songs we play at the beginning of the service aren't intended to be a long prelude to take up time before the sermon. The music is intended to reach into the part of your heart that holds your tears of sorrow and your tears of joy. Sorrow that comes from the pain you have felt and the pain you have caused. Joy from being loved and being found beautiful by the only One who really sees you for who you really are.
Words are wonderful. I love words and work with words all the time. But words by themselves can be limited. Even words that tell great stories and create images of wonder and delight can only go so far. But music and words can take you to a place you only visit once in a while. A place where the deepest and most intimate you lives, but the you that desperately needs to connect with the God who loves you.
So the next time you come to church and stand to sing, let the music do its work. Let the joy and sorrow flow, and don't worry about who is watching. Let the worship connect God to the tears that fill your heart and long to get out.
The Coming of the Light


By Taylor Roche
---
In him was life, and the life was the light of men. The light shines in the darkness, and the darkness has not overcome it…The true light, which gives light to everyone, was coming into the world.
John 1:4-5, 9
Did you know that Christmas wasn't always December 25th? In fact, many of the first Christians didn't celebrate Christmas at all. The truth is we don't exactly know how we came to celebrate Jesus' birth on December 25th. We do know that over the years following Jesus' death and resurrection generally two dates were proposed and debated as the day Jesus was born. December 25th, and January 6th. Ultimately December 25th won out largely for reasons unknown, but there is some speculation that I find fascinating. Long before it was Jesus' birthday, December 25th was a pagan holiday. It celebrated the Nativity of the Sun, or the "birth" of the sun. Ancient pagans celebrated the Nativity of the Sun December 25th because, as you probably know, that is the day that the days begin to lengthen and the power of the sun seemingly begins to increase. Now we really don't know if the early Christians simply Christianized an ancient pagan holiday, or if they really and truly believed this was the day Jesus was born. Some clearly thought it was merely a coincidence. But even if it was just a coincidence, isn't thinking of Jesus' arrival as a kind of "coming of the light" a great way to think about Christmas? It's clearly exactly how the Apostle John thought of Jesus' birth.

In John 1, the Apostle John describes Jesus not just as the Word, but also as the Light. He came bearing life, and it was this life that lit the hearts of mankind. Even in the darkest night this light of Jesus shone. And it was not extinguished. This light came into the world, and that is what we celebrate December 25th. I want to draw your attention to one little line at the end of John 1:5, "and the darkness has not overcome it." This year, in this season I am choosing to celebrate that line. As darkness seems to abound, as darkness seems to claim victory, I am choosing to find hope in the promise of John 1:5. The Light shines in the darkness, and the darkness has not overcome it.
Finishing Well
By Brenda Woolley
"Finishing well"…I have heard this many times over the course of my walk with Christ. I have begun many endeavors in my life and one thing has been common in all, starting well has been easy. Finishing well has been another story.
Running has always been hard for me, even when I was in great shape and playing volleyball in college, I have always been a slow runner. I always began my run strong and confident, and then towards the end, or on a massive hill, I am practically walking I am going so slow…I call it a slog…my "slow jog"…sad but true! I am working on finishing strong at Bootcamp, and it has been successful.
Most, if not all of us can relate to this. I have been to many weddings, and again, getting married is the easy part, staying married through the struggles, losses, and adjustments is more difficult. That is just one example.
The same can be said of the Christian life. Becoming a Christian is easy. Acknowledging to God that you are a sinner and receive by faith the free gift of eternal life is easy. Nothing we do earns it, and nothing in us qualifies us for it. God freely gives it to all that recognize their need and who trust in Jesus alone. But then comes the hard part. Living day to day in this harsh world that is in such opposition to Christ. In 2 Timothy 4:6-8, Paul says,
"For I am already being poured out like a drink offering, and the time for my departure is near. I have fought the good fight, I have finished the race, I have kept the faith. Now there is in store for me the crown of righteousness, which the Lord, the righteous Judge, will award to me on that day, and not only to me but also to all who have longed for his appearing."
Paul spent his life running this race well. He is a great example to me on the days I want to quit, or am depressed and tired of it all. I truly make myself dig into scripture and fall on my knees before God, and He never leaves me there in that place. He never leaves me on the side of the road while everyone else is running by me. He keeps me in this race, and encourages me to run it well. If you read any of Paul's writings in the Bible, he is constantly encouraging those around him to persevere, endure, and run this race and finish well.
I am not a marathoner, but I am married to one. I am constantly amazed and intrigued by him. It takes more than just the physical strength, it involves a mental challenge and strategy as well. There is no such thing as an easy marathon, just as there is no such thing as an easy Christian life. So make up your mind to hang in with the Lord through the tough times, so that you can look back at the end an say with Paul, "I have finished the course" and in that finish well.
---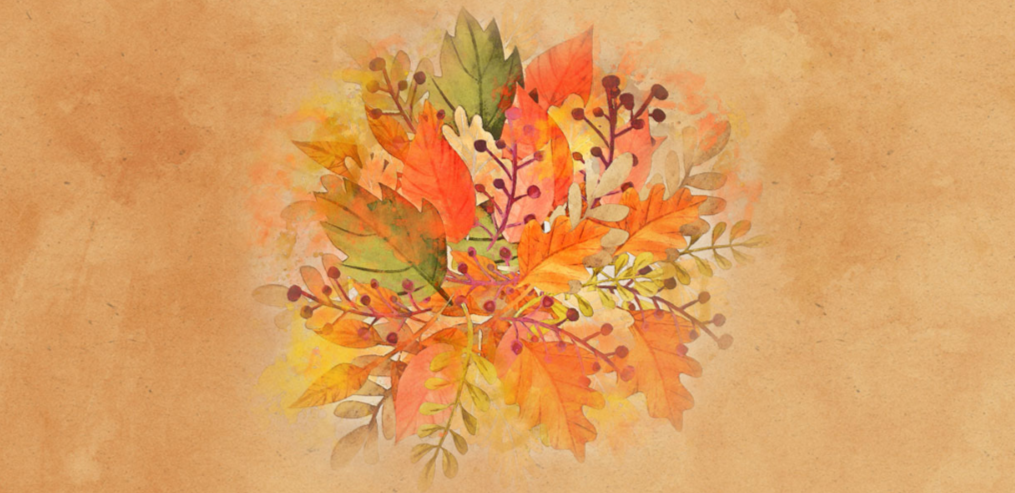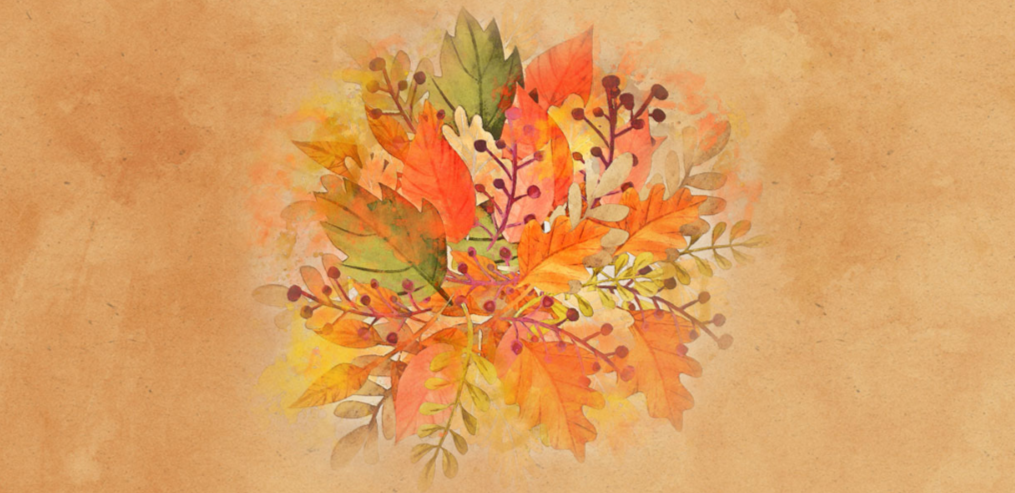 Grace
By Mike Woolley
The beginning of the month is pay day. I like pay day. As a pastor I'm not sure if I'm supposed to but I do. It's a time where I have given a piece of my life measured by time in exchange for a deposit in my bank account. If for some reason at the beginning of the month nothing came into my account, I would feel slighted. I would cry, "That's unfair. I earned that."
I have found I can never use those words with God. Grace is the opposite of something earned, and I've finally figured out that all

is grace.
Don't ever pray, "God, give me justice." You don't want God to give you what you deserve, which is judgment. Rather, a better thing to pray would be, "God, extend your grace to me." When God extends grace, He gives you His unmerited favor and blessing.
The Bible tells us that it is "by grace you have been saved through faith, and that not of yourselves; it is the gift of God, not of works, lest anyone should boast" (Eph.2:8–9).
We find a classic example of grace in the story of the prodigal son. The son had sinned. He dragged the family name through the mud. If the father had dealt with his prodigal son justly, he would have allowed the boy to be stoned. That would have been justice. But the father dealt with him in grace when he provided his son with luxurious attire and placed a signet ring on his finger. That was grace, not justice.
It struck me the other day that if I were blind and suddenly able to see, it would be a miracle. If I were crippled and could suddenly stand and walk and run, it would be an act of God. If I were in a coma with my family around the bedside and I gained consciousness, we would all praise God for bringing me back.
Every morning I wake from sleep. I open my eyes and I can see. I sit up and push myself off the side of the bed and I find I can walk. After lying in a coma for 8 hours I become conscious.
Every day I experience countless miracles. Because they happen every day, I think of them as something I deserve. Nothing could be further from the truth. You, O God, are full of grace, and it pours out every moment of every day. Give me eyes to see and ears to hear that grace as it fills the life that you have given me… in your grace.
This past week football season wrapped up. Well wrapped up for me. My fourth season as part of Moorpark's freshman football staff. In our final game we faced Newbury Park and for the second straight year, the game turned out to be a great one. We eventually won but not without some adversity and it was those moments of adversity that prompted me to reflect yet again on the season I'd just completed as well as the ones prior. The fact of the matter is that coaching takes a lot out of you. Even when it's just at the freshman level. It takes a lot out of you because if coaching is anything, it's a process. You start out with athletes that are almost always not where you want them to be. You must spend countless hours shaping, instructing, demonstrating, teaching, sometimes for little or no improvement. There are times it can be pretty demoralizing. But when you stand at the end of the season and look back, as I did at the conclusion of this last week's game, you realize the incredible progress you've made. You see how athletes have improved to do things that they had no chance of doing some three months ago. That makes the long hours well worth it. I wasn't always very good at seeing the progress or trusting the process. I was always pushing and always impatient. But over the years as this has remained true I have learned to exercise a little faith and a little patience and trust that all will turn out alright. I have patience for the journey.
This makes me think of something a professor once shared with me on the eve of my graduation. "Taylor," he said, "God is not finished with you, but God is also patient with you." In that moment he gave me the courage to press on. To keep striving forward in my relationship with God, but to also recognize that God was patient with me. That God would be faithful to complete the work he had begun. And so, like Paul you and I can proclaim that we are not complete! We have not already obtained all that God has intended for us. But we press on, to make it our own, just as Christ Jesus made us his own. And so we strive toward the upward call of Christ. Finding strength in the power of the Holy Spirit to keep shaping ourselves into the image of Christ. Never content with our present failures, but trusting in God to see the work he began in us to completion.
Do you believe that God can redeem anything? I do.
This year I will turn 55! Yikes! That really snuck up on me. However, one of the benefits of turning 55, besides getting to use my senior citizen discounts, is that I have had the privilege of seeing so many people's lives redeemed. I have seen so many hard and horrible situations redeemed by God. I have kept many journals over my lifetime. It is so beautiful to look back at them and see how God has taken the worst of situations and completely transformed them.
I can tend to worry over people, and especially family members, and again and again God has been faithful to redeem. I am currently praying over a family member to fall in love with Jesus. This person just is in love with the world and all it has to offer. It breaks my heart each and every day. Not a day goes by where I have not stopped and cried out to God to redeem and to save. I have had to go to God to set my heart in the right direction. I can so easily stray from having trust and peace and just waiting and knowing that He sees all, and knows the situation better than I do. I am memorizing scripture to be able to pray back to God and to settle my heart when I get worried, and to remind myself of promises and ways that God has come through in the past. HE IS FAITHFUL.
Read Luke 15:11-24 to read about the Prodigal that returned back home. He was wasteful, reckless, lived his life for himself with no regard for the needs of others. He partied hard and chose to spend money on ungodly habits and activities. And YET, his life was redeemed! I love to read this story because it reminds me that a life CAN be redeemed. We can see a person who we believed could and would never change, be brought out of their pit and be found in Jesus once again. They find true joy in Jesus, rather than in the things of this world.
The prodigal was proud, self-centered, greedy, wasteful and had a party life. He then became broke and hungry. He felt shame and was starving. He then knew his need. He made a decision to change and was humble, which caused him to return and ask for forgiveness. His father completely restored him and he then had true joy.
Do you have a prodigal in your life? May we never stop praying.
"Open the eyes of their hearts, and let the light of Your truth flood in." Ephesians1:18
---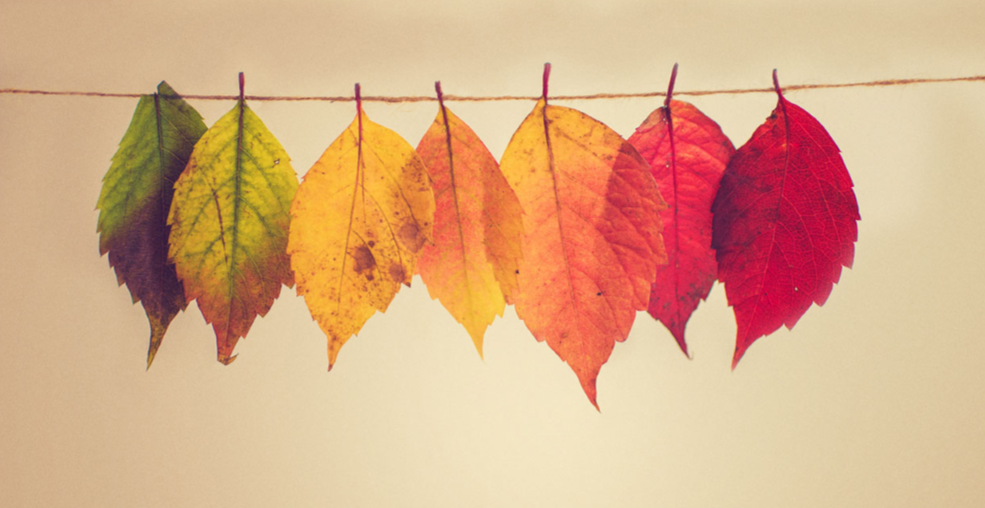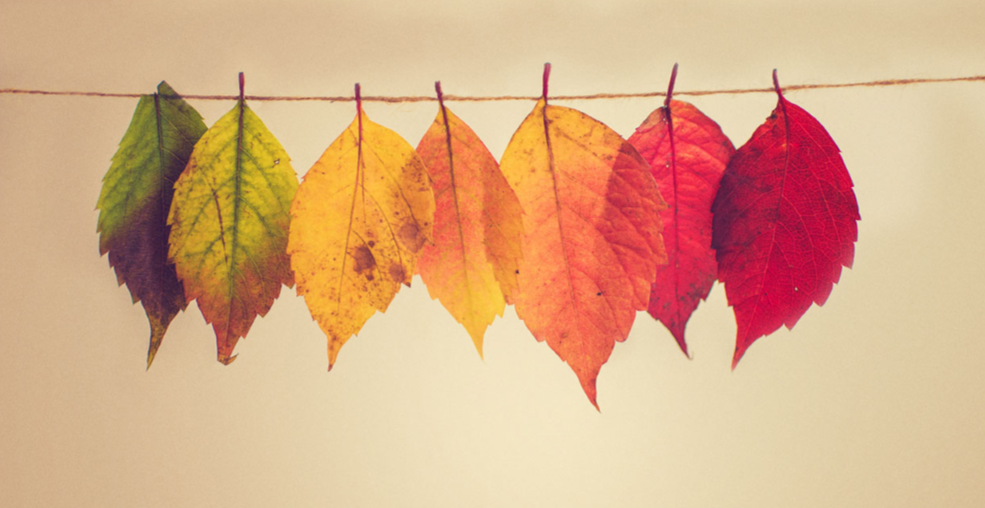 I went for a run one morning in Texas on a beautiful sunny day. I was cruising along at a good pace and it felt almost effortless. It was just one of those days where everything seemed to be clicking. And then I reach the turnaround point and felt the wind for the first time. The wind had been blowing the whole run, but I didn't realize it until I turned around. Once again, I made the mistake of believing I was responsible for my amazing performance when it had been aided by the unseen wind the entire time.
And that is a window into my bleak little soul. When things are going well, I tend to think it as a result of the combination of my hard work and flawless wisdom. Of course, that is never the case. Whenever life is chugging along smoothly with my marriage, my job, my children, it is never solely because of me. There is a wind at my back even though I can't feel it.
One of the gifts of coming back around on a run is you get to discover the truth of the wind. The wind has been helping you the whole way out, and now for the first time you realize it. And that means it's too late to really enjoy it. You took it for granted, and now the run has become really hard.
Just about every runner I know would rather start a run into the wind and then when they loop around have the wind at their back all the way home. The reason is it's the only way to really enjoy the wind. The whole time you are running into the force of the wind you are saying to yourself, "Wow, this is hard. But it is going to be a blast when I turn around and head home."
Here's the point. If things are going well for you, then stop and be thankful. It's not all your hard work that's paying off. The wind is at your back and that's wonderful. If you are struggling, then you may have missed it when the wind was helping instead of hurting, but if you are a follower of Jesus you eventually make the turn to go home.
In all of the time I have been running I've realized the wind is never against me the whole way. I always get to come home. So do you.
Withdrawing
By Taylor Roche
"But Jesus often withdrew to lonely places and prayed." –Luke 5:16 (NIV)
When was the last time you withdrew into a "lonely" place to be alone with God? I chose the NIV because I like its choice of the word "lonely". Other translations use the word "desolate" or "wilderness" which are different but really mean the same thing. Jesus, God in the flesh, would often leave his disciples and the crowds following him, retreat to a secluded place alone and pray. When was the last time you or I took an hour to get away from all the distractions that clutter our lives and just be alone with God? I would imagine that many of us have daily Bible reading plans and hopefully time set aside each day to pray, but if you're anything like me even those times seem overflowing with scattered thoughts and constant distraction. I think maybe it's significant that Luke doesn't say Jesus slipped out of bed every morning and prayed before he began his day. Or that Jesus spent the first hour of every day reading Scripture. Now for all I know, Jesus did do those things as well. But that's not what Luke recorded here. Here in Luke 5 he makes sure to record that Jesus left and went somewhere lonely. Literally he says that Jesus withdrew into the "wilderness". Somewhere away from people and things. And he did so to commune with God.
Now I know we're all busy. I know there aren't enough hours in the day. And I think that's the main reason we find ourselves unable to engage in longer, unstructured amounts of time spent with God. But Jesus was busy too. In fact the larger context of this passage informs us that Jesus did this, as "the news about Jesus spread all the more, and great crowds came to hear Him and to be healed of their sickness." It was precisely when Jesus was busy and growing busier that Luke chose to record this practice of Jesus. Because no matter how busy Jesus was (and bear in mind "busy" for him meant healing people and proclaiming the good news of the kingdom of God) he still made time to retreat, alone, and be with God. As if the example of our Lord isn't enough, I don't imagine that many of us will argue with the fact that our relationship with God is far more important than anything, literally anything, else we might be doing.
So here's the challenge I'd like you to join me in. What if we found one hour this week outside of our regular prayer or bible reading time to get away from everything else and spend quality, unstructured time with God? I know this won't be an easy thing to accomplish, but I can't really imagine anything that might be more refreshing or necessary. So let's follow Jesus' example and find some time this week to be alone, to be still, and most importantly to be with God.
He Knows Us
By Brenda Woolley
Last weekend I was sitting out in my backyard and reading my Bible and I read a verse that I just couldn't get over. I had read this verse maybe 20 times before, but this time it stopped me in my tracks.
"BEFORE I formed you in the womb, I KNEW YOU; and before you were born I consecrated you; I appointed you a prophet to the Nations." Jeremiah 1:5
Our church is getting ready to start up a new Children's program on Tuesday Evenings. It is going to be awesome! The curriculum is called, "The Gospel Project". The kids will be learning about how the Gospel has been weaved into the whole Bible. It is going to be fun, and it will be on a much more intimate and small group level. I have been praying for this time with them for a while now. I can't wait to see what God will do in each of their lives. I pray for each child by name, whether they are able to be there or not. If they are in our children's ministry, they are being lifted up to God. How does this relate to the scripture I read over the weekend?
I was so struck with how Great God is! The fact that he knew each one of us BEFORE He even formed us is truly mind boggling. I love it. I love to think and think and think on it…and in between my thinking I am marveling at who He is, and how He has a plan for each one of us. So, when I am preparing to teach our children, I am pondering these things…knowing that each child will have a story. Each child God has a plan and a purpose for. Do you see why I love teaching them? It makes what I teach so valuable. Who knows how a scripture will impact their life? How the Holy Spirit will guide and direct them? I get a bit weepy thinking about it. I pray over our curriculum. I pray that God uses it all. I want these kids to LOVE the LORD and find joy in serving Him. I pray that I am doing what God has called me to do so long ago as well. I know I find joy in it.
Please take time this week to lift up our children, and new children that may come to our church on Tuesdays. Pray they fall in love with Jesus! Pray we have all we need to teach our next generation the Gospel, the Good news, and that it will change their lives for eternity.
---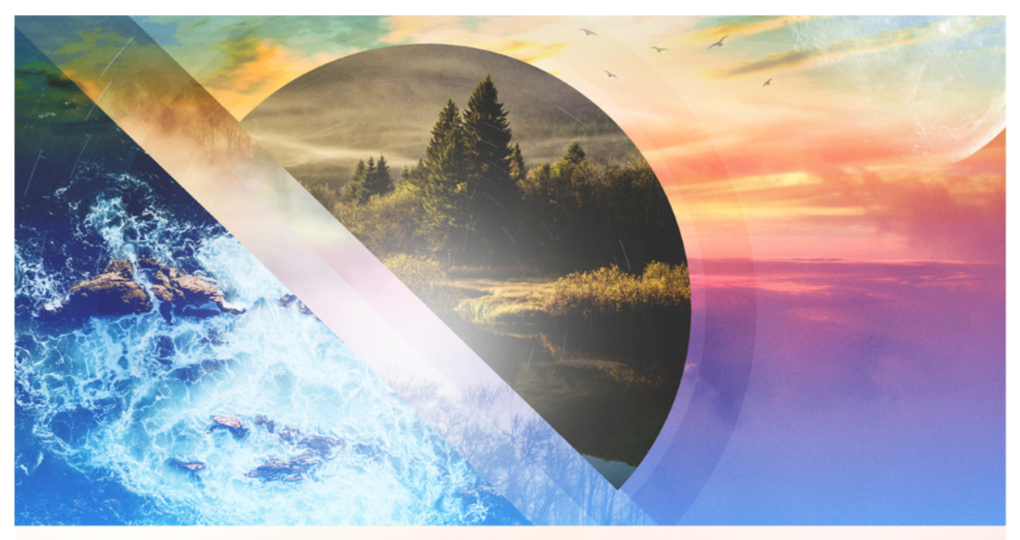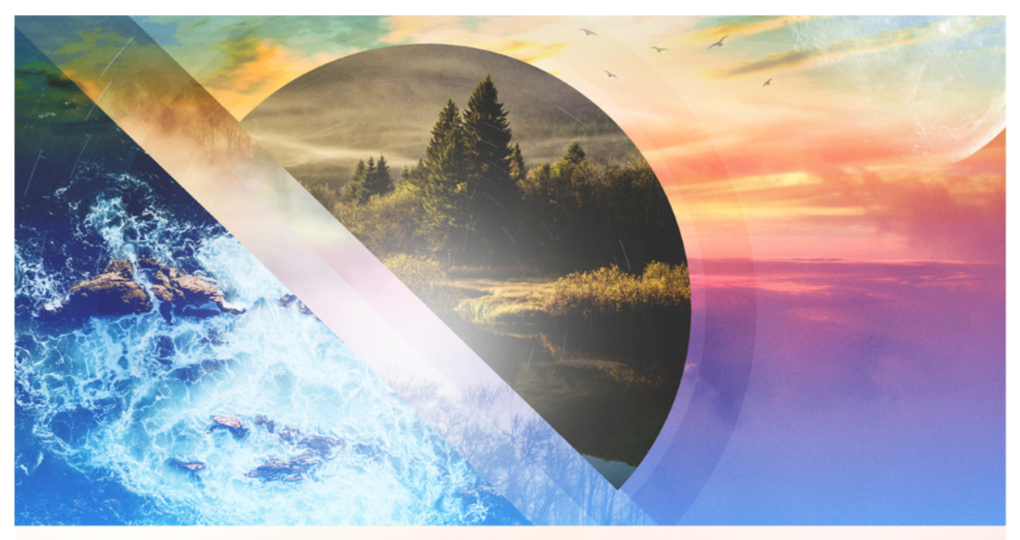 Reactions
By Mike Woolley
I don't react well to drivers that cut me off on the road. Do you? You might even say I overreact sometimes. I wouldn't call it full on road rage but there are definitely thoughts in my head that I wouldn't be sharing in a sermon on Sunday. And I would certainly continue on in this rant with more arrogance if I hadn't cut off a motorcycle at a four-way stop the other day. I never saw him until I almost hit him.
I was hoping he would raise his hand in an understanding gesture, but he didn't. Instead he lifted his hands up, and as he went by I'm pretty sure he said, "Really?" It was a gesture of frustration mixed with a dash of contempt. It was an overreaction I thought. I know that because I've given that gesture dozens of times to other drivers who have done what I did.
Being on the receiving end felt different than being on the giving end. His gesture made the day a little less beautiful. I spent the next couple of minutes talking to myself and explaining why I did what I did and how unreasonable it was for him to think I was an idiot.
I think it would be helpful to calibrate my "reaction-meter" every once in a while. A reaction-meter could help me realize whether I am reacting appropriately to any given situation.
I used to think my only problem was overreacting. If you're like me, there are times I overreact and I actually know I'm overreacting and I can't stop. That happened more often when my kids were younger (Sorry about that, kids). But I may have just as big an issue with underreacting.
Sometimes Brenda will share something with me that she is really excited about, expecting an equal reaction, and I won't react at all. This would not be a problem if it weren't for the extremely disappointed look on her face.
There's a place in Scripture where David dances so heartily before the Lord that his wife is embarrassed. She thinks it was undignified that a king should be leaping and hopping around. She was a classic underreactor. David was lost in the love of God, and dancing was the most appropriate thing he had done all day. I wonder how many of us have underreacted to the presence of Jesus in our lives.
I don't think it will happen in my lifetime, but someday my reaction-meter will be fixed. In Heaven, I will dance, and when there's nothing in particular to react to, I will run around with wide eyes full of joy. Don't pay too much attention. I'll just be making up for lost time.
Would Jesus Bake a Cake?
By Taylor Roche
A week or two ago in the college group it came up that all throughout the gospels the Pharisees and Sadducees attempt to corner Jesus and trap him into saying something that will get him in trouble. They construct often times hypothetical questions with the goal of somehow forcing him into choosing either "A" or "B", knowing all the while that neither option is ideal. The amazing thing about Jesus though is that he always shows that there is a third way. He is always, shall we say, creative in his response to the Pharisees and Sadducees. When he appears trapped, he creatively and cleverly pivots to point out that there is another option all together. And consequently his responses leave the religious leaders of the day as well as the listening crowds in amazement.
I say all this because just this week I saw scrolling through my newsfeed on Facebook that a bakery in Bakersfield refused to bake a cake for a particular kind of wedding. This is the not the first time something like this has happened. And of course there is the usual uproar and anger from all parties involved (or not involved). So with the previous conversation still ringing in my ears I began to ask myself, "Would Jesus have baked a cake?" I can almost imagine that if Jesus walked the earth today he would almost certain be asked this question, probably by some reporter eager to make Jesus pick a side that would undoubtedly alienate a large portion of the country. Now let me be clear up front, I don't know if Jesus would bake a cake or not. And I don't intend to argue one way or the other. I simply want to point out that Jesus is creative in his response and we should be too.
Consider for example the woman caught in adultery in the beginning of John 8. In the well known story the Pharisees and Sadducees bring a woman who was caught "in the very act of adultery" to Jesus. Then they proceed to quote Old Testament law, scripture itself, to Jesus. He is seemingly trapped. However deceitful the motives of the religious leaders might be, they do actually seem to have Jesus in a corner. It appears the woman really is guilty, and Scripture itself (in Leviticus and Deuteronomy) demands that she die as punishment. But, to everyone in the crowds amazement Jesus doesn't condemn her. In fact he literally says, in John 8:11, "Neither do I condemn you." He does go on to say, "Depart and sin no more." Acknowledging that what the woman had done was sinful, but his response is certainly not what anyone in the crowd that day would have expected. And in fact if we think about it, his response probably isn't what we would really have expected even today.
So I don't know if Jesus would bake a cake or not, you'll have to decide that for yourself. But I am sure of this, that his answer would be one we wouldn't expect. It almost certainly wouldn't be a simple "no." I hope that through the Holy Spirit we as Christ followers might find creative ways to speak the truth in love like Jesus did.
Do Not Loose Heart
By Brenda Woolley
In March I began going to 805 Bootcamp after Angie had been asking me for three years. One of the best decisions I have ever made and I deeply regret not going three years ago. I mainly regret it because three years ago my body would have been younger and stronger than it was this past March! I know, three years does not sound like much, but when you get to your 50's it seems like all hell breaks loose! Okay, I may be exaggerating, however I am feeling my age every day. In fact, since I have begun 805 Bootcamp I have been consistently sore somewhere on my body every single day. However, with that I have felt a great sense of accomplishment and know it has been good for me.
This week we had to run hills at what is affectionately called, "The Dam Wall", which is located off of Yosemite in Simi Valley…and it is high and very steep. I did great for 5 runs up this hill and then….and then…my old body slipped and I felt a pull in my quad. I did not want to stop because I thought I had just strained it trying to catch myself, and down I went and back up. Again, I stepped off the ledge and darn if I did not slip again. This time it hurt so bad I went down and had to end my Dam Wall run. I have to say I was mad. I was mad at myself for slipping and mad at my body for being old. I was kind of depressed as I drove home and iced and iced my leg. I HATE being injured as I am trying my hardest to get healthy. I did not want to stop. As I was sulking and icing my leg I was reading my Bible and God met me right in that place…As He ALWAYS does. He spoke through His Word to me, even though most would think 'get a life Brenda, this is lame, there are way more important things to worry about'…I agree, but none the less He met me in my lame disappointment. What did I read?
2 Corinthians 4:16-17…"So we do not lose heart. Though our outer self is wasting away, our inner self is being renewed day by day. For this light momentary affliction is preparing for us an eternal weight of glory beyond all comparison."
Though I can't see like I used to and need my glasses, and my body does not recover after working out like it did when I was 20, and when I look in the mirror and see wrinkles galore, I DO NOT LOSE HEART!! Why? Because I am fixing my eyes DAILY on the truth that my inner man is being renewed. And someday it will all come together when our bodies are resurrected when Jesus comes back. In the meantime I will just keep taking care of my outer self, and spending time with God so He can renew my inner self day by day. Oh what a glorious day that will be!!!
Alice is 11 years old and lives in Fillmore. Her parents are Hope and Viktor and she has one sister named Abigail and a brother named Matthew. I am sure she would tell you that this year she has the best teacher since this will be her first year being homeschooled 🙂
What are your favorite things to do?
Eat sushi, do crafts, write letters, have club with Matthew and Luke, swimming.
What are you really good at?
What would be your ideal way to spend the weekend?
Go to Disneyland and stay for a few days.
What are you most looking forward to in the next 10 years?
Working at Starbucks, but I won't give out free drinks!
What do you want to be when you grow up?
Not sure, maybe an owner of a Starbucks (Mom adds in that Alice doesn't even like coffee or tea!)
What do you hope never changes?
My family, sushi, and that dad will always call me "Stinker Pot".
Who is your most interesting friend and why?
My sister Abigail because she is goofy like one of my favorite Disney characters.
What makes a good life?
What is your favorite Bible Story?
Daniel 3, The Fiery Furnace.
What is something you thank Jesus for?
What was the best day of your life?
Surprise trip to Disneyland.
What do you love most about your family?
They are funny and always there for me.
Thank you Alice and I am sure we will see you soon at a Starbucks somewhere!!
---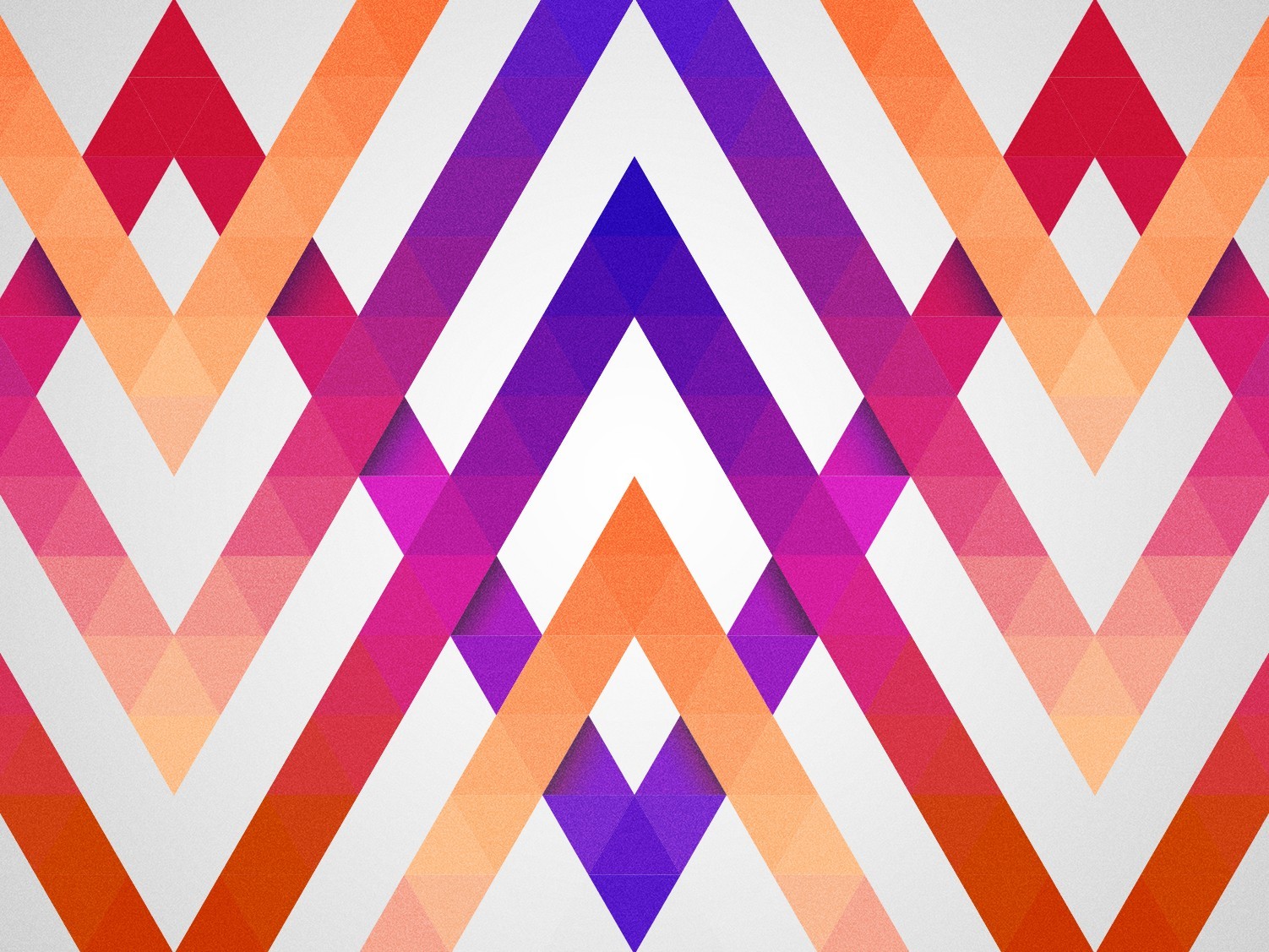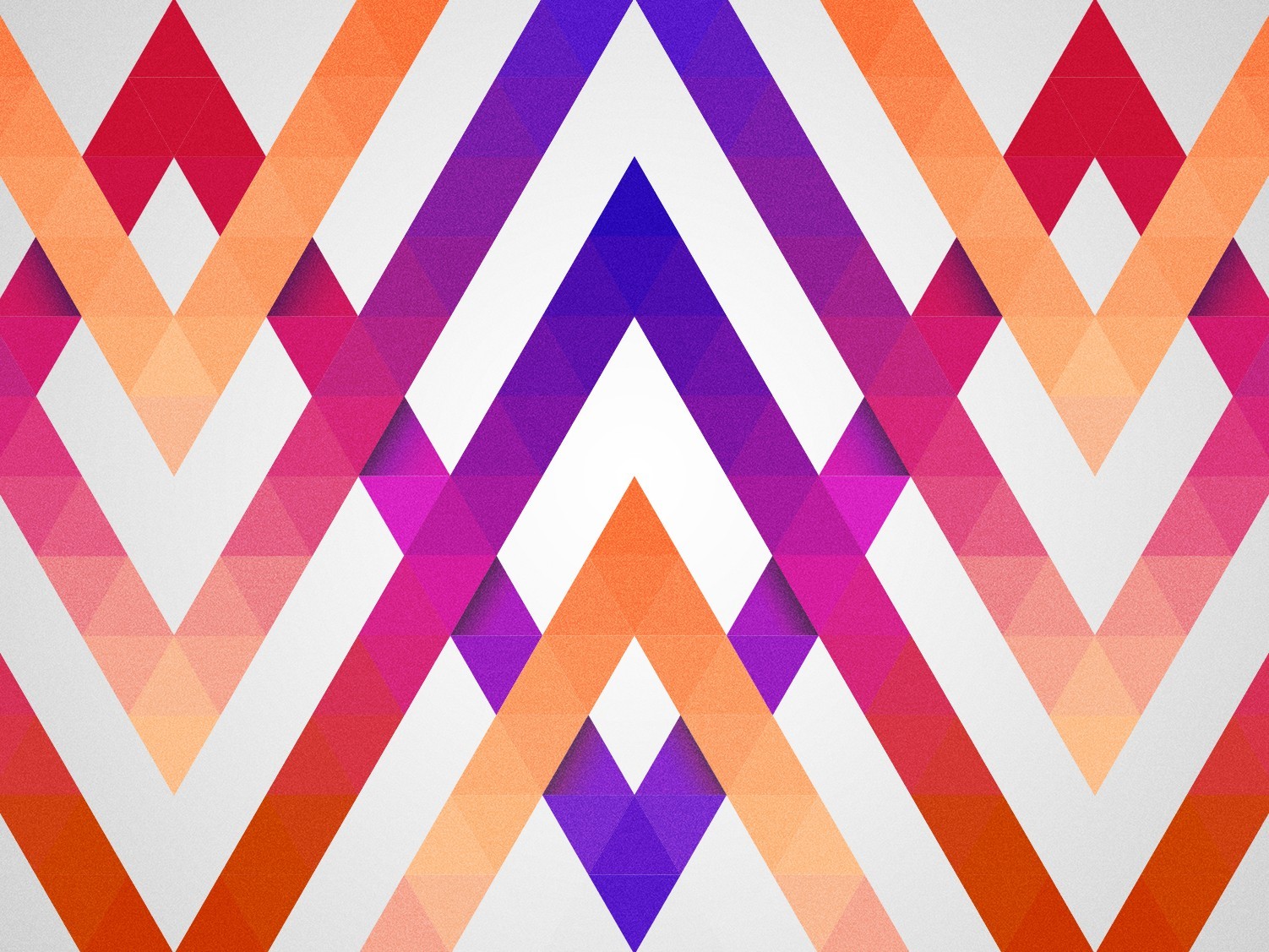 June 4th— Prayer Warriors (after service)
June 18th— Father's Day
June 20th–23rd— Vacation Bible School
June 24th—Men's Breakfast (Grinder)
June 28th-July 2nd High School Mission Outreach
I like being healthy. I don't know anyone who doesn't. And when I'm sick in any way, I realize how I take my health for granted sometimes. I just want to feel normal again with everything working and feeling the way I know it should.
Now I say I like being healthy, especially when I'm sick, but I don't like being healthy enough to give up sugar or chips or diet coke. That's just the tip of the iceberg because there are tons of things that would have to change if I really liked being healthy. The problem is there isn't a direct connection between a bag of chips and having the flu for 3 days, or having dessert every day and a sore knee. Nutritionists can tell me there's a correlation between my diet and the possibility of diabetes, but it seems too distant to make me start eating rice cakes.
Years ago I read a quote about holiness:
"You are as holy as you have ever really wanted to be."
A lot of people have a distorted view of what it means to be holy. We tend to think of someone who is very serious, a rule keeper, and looks down on anything that might be fun. But holiness is to your soul what health is to your body. A holy person would be able to forgive quickly, would love people of all kinds, would be kind and gentle, and would be the best person in the world to be with when you are sad or lonely. A holy person would be like Jesus.
I want to be holy. You do, too, I'll bet. But the question is always, "How much do you really want to be holy?" Do you want it enough to give up some of the sins that are absolutely tasty going down but make you feel terrible later on? Do you want to be holy enough to eat something good every single day, to spend time with God as your own personal spiritual trainer? Do you want to be holy so much that you will exercise by serving someone and putting yourself in a place of loving people who are different than you are?
The problem with holiness is the same as it is with health. The connections aren't direct. We don't connect a difficult marriage with spending time in worship. We don't connect bitterness with a season of being self-centered.
So I've decided that the quote is right. I'm as holy right now as I've ever really wanted to be. Now I've decided I want to be holier. Will you join me?
End of the Year
Taylor Roche
This is always kind of a nostalgic time of year for me. Not just because it's the middle of baseball season (America's most nostalgic sport) but because another school year is drawing to a close. Which means there are inevitably a number of students who are graduating high school or college and moving onto the next chapter of their life. It's nostalgic for me because it means at least a few faces that I won't likely see as often, a few conversations I won't get to have nearly as much, and fewer laughs shared than before. It's both sad and exciting. It leads me to reflect on the relationships I've had with graduating and departing students, thinking back over the meals we've shared, the trips we've been on, and the time we've spent pouring over open bibles together. Mostly it leads me to thank God for the blessing that it is to have been even one small part of some of his finest creations. It sounds cliché but each year I am more ministered to, greater blessed, and more deeply challenged by many of these students than I'm sure I have ever done any of these things in return. Time would indeed fail me to recount to each student individually all the ways that they have touched me and impacted me. Truthfully words escape me when I begin to try to articulate even a small piece of it in a final note or card. So instead of leaning on my own weak mind and tongue I have found in Scripture, perfectly expressed, my feelings toward each of those students that have impacted me so much.
The passage comes from Paul in the book of Philippians, in his opening remarks to the believers in Philippi. "I thank God in all my remembrance of you, always in every prayer of mine for you all making my prayer with great joy, because of your partnership in the gospel from the first day until now. And I am sure of this, that He who began a good work in you will bring it to completion at the day of Jesus Christ." (Phil. 1:3-6) There's a degree to which I feel like I understand exactly how Paul feels about the believers in Philippi because it seems to be exactly how I feel about the students I am so blessed to call my friends. They have strengthened my walk with Christ. They have encouraged me when they didn't even know it. They have lifted me up on days that I felt couldn't keep going. They have taught me lessons I could not have learned anywhere else or from anyone else.
But most importantly, I have seen God work in their lives. Powerfully, undeniably. It has strengthened my faith and given me hope for the future. Because I know that He will not abandon His work half finished. I know that through His Spirit they will continue to grow, until as Paul says, the day of Jesus Christ. So yes, it's nostalgic and sad, but also incredibly hopeful and exciting. So to those students leaving this year, may you grow in the knowledge of Him and may He use you mightily to proclaim His glory! And to those students remaining here a while longer, may you continue to allow God to use you right here and now, always continuing to grow into the image of who Christ!
"And it is my prayer that your love may abound more and more, with knowledge and all discernment, so that you may approve what is excellent, and so be pure and blameless for the day of Christ, filled with the righteousness that comes through Jesus Christ, to the glory and praise of God."
-Philippians 1:9-11
What to look forward to this month:
Tuesday, June 20th – June 23rd
A world where curious kids become hands-on inventors who discover they're lovingly crafted by God. The kids will enjoy Sound Wave Sing & Play, Bible Discovery, Imagination Station, Game Makers, KidVid Cinema, Snacks, and a Funshop Finale! Dinner will be included and will begin promptly at 5:30pm and the fun will end each evening at 7:45pm. To sign-up, go to the church website or contact Brenda at the church office @ 805.529.3572
Calling all men! Come out to the Grinder, in Moorpark, on Saturday, June 24th, for breakfast, fellowship and encouragement as we pursue Jesus together. We will be meeting at 8:00am.
Created by God in His Image
Brenda Woolley
"Every child is created in the image of God"…this statement was said over and over as I listened to a conference online last week. Every time I heard it I had tears in my eyes realizing how valuable children are to God. Jesus was pretty clear in expressing the importance of loving kids. He valued them. That's what Jesus does.
Jesus treated EVERYONE like they were made in the image of God. Jesus redefined for everyone what it means to love God. Then, Jesus showed everyone how to be forgiven.
Terri Westfall game me a verse when I started this ministry as Children's Director, "Whoever welcomes one such child in my name welcomes me". In other words, "I want you to treat kids like you would treat me. So just make sure you understand when you welcome kids, it's like you are welcoming me."
Because we know the Creator of the Universe we can help kids discover their potential in this world because of God.
As parents, as teachers, as grandparents, as coaches…wherever you find yourself, remember that if every kid has been made in the image of God, and every kid matters to God, then what you do every week in a kid's life matters to Him. It has extreme value and purpose. I am humbled and grateful to be able to love children and to share the love of God with them.
Vacation Bible School, "VBS" is just around the corner. I sometimes find myself getting caught up in all the details, the finding volunteers, making meal plans, decorations, music…the list goes on…as I was praying I found the Holy Spirit impressing upon my heart to pray and focus on the message. This year the theme is "Maker Fun Factory: Created by God, Built for a Purpose". I am praying for EACH child that God brings to our Church. I am praying that the message that they were created and loved by God and they have a unique purpose in this life finds its way deep down in their inner hearts. I am praying that the Holy Spirit does what He does best…clearly communicates what God wants them to hear.
"So God created man in His own image, in the image of God He created him; male and female he created them." Genesis 1:27
---
Our Vision, Mission and Beliefs
Our mission and vision at Ablaze is to transform the hearts of people into a close and personal relationship with Jesus where they know Him as Lord, King and Savior. We believe in physical, emotional and spiritual transformation the instant a person accepts Jesus as Lord and Savior.