February '20
I would have never thought 1 year ago today, I would be sitting in a position where I would need to write part of the church newsletter… and here I am. Maybe I'm still in disbelief. To say the words: "I'm going into the office to work," sounds so weird to my family. I haven't worked in an office in over 14 years! I accepted this position as Children's Ministry Director because I knew that God would use me and stretch me in a way I haven't been stretched before. It will be challenging but yet, so rewarding in the same way. I love the people at CCC and knowing I get to work alongside so many of you was enough to finally say yes. Haha yes, a few of you I did call crazy when you mentioned that you had been praying and I kept coming to mind. I think God was just preparing my heart to really be praying on it. So, keep praying for me and all our adults (and children alike) involved in this awesome ministry.
As far as our children's ministry, we are in what some would think as a pretty low period because of the lack of kids, but the kids we do have however few ARE worth our time. They are worth our teaching, guidance and love. These kids are the next generation. They are the ones that will one day be teachers, doctors, firefighters, husbands, wives, fathers & mothers. What are we doing to ensure that they know Christ? That the love, forgiveness, grace and mercy of Christ is shown to them. So, my heart has been so heavy lately and after hearing a few of my own kids saying they didn't want to participate in a women's event because "there will just be old people and what do I really have to bring to a group of women," my eyes were opened! These "older" (and wiser) women are dear friends, people I go to for encouragement and support. It hurt me that although they care for these people, they just didn't have that connection. I began thinking about mentorship, building that bridge between older people and younger (I'll be forty this year so I'm in that older person category). So what can adults do to come alongside the youth in our church? According to Lifeway Research: "Teens who had at least one adult from church make a significant time investment in their lives….were more likely to keep attending church. More of those who stayed in church by a margin of 46% to 28% said five or more adults at church had invested time with them personally and spiritually." We live in a day and age where countless kids are walking away from their faith after high school. What if we went beyond just Sunday school teachers? What if multiple people would invest in these kids personally and spiritually throughout the week, the month, and their life? So please join me in praying for an upcoming event we will be doing with our kids, it will take a commitment from you but a commitment that will be pivotal in these kids lives you won't want to miss out.
"Before God enables his people to bring in a harvest, he pours out a Spirit of prayer upon them. The surest sign that God is about to send power upon us is a great movement of prayer in our midst." – John Piper
---
February '20 Newsletter
Mike Woolley
Our theme for this year is "Glorify God in Everything." This is the criteria by which we should judge all of our actions: Is what I am doing right now bringing glory to Him? And there is not a more obvious area in our lives in which we need to be constantly guarding for His glory than that of how we speak to others.
A horse controlled by a bit can be of great service. With nothing more than a bit and a bridle, a rider can gallop down the road on this big animal. But uncontrolled, it can do much harm. In the same way, a tongue controlled by Jesus Christ can be a great blessing. But uncontrolled, it can do much damage. Just as a horse is controlled by a bit, we are controlled by our words.
"For every kind of beast and bird, of reptile and sea creature, can be tamed and has been tamed by mankind, but no human being can tame the tongue. It is a restless evil, full of deadly poison. With it we bless our Lord and Father, and with it we curse people who are made in the likeness of God." Jms.3:7-9
Slander and gossip are sins that, unfortunately, are far too common in the church today. How many times have rumors been spread that are based on information that simply is not factual because a person did not take the time to look into it?
James says "the tongue is a small member" (vs.5), which simply means that it is a small part of our body, but it can do so much damage. We may see someone with huge biceps and muscular legs and feel intimidated. But what we ought to be worried about is that little two ounce slab of mucus membrane in his mouth — the tongue. That can do more damage than anything else.
Vernon McGee used to say that the only exercise some Christians get is running down others and jumping to conclusions. Has someone ever gossiped about you? Has something ever been said about you that simply wasn't true? Gossip and slander are far easier to dish out than they are to take, aren't they?
Prov.18:8 "The words of a whisperer are like delicious morsels; they go down into the inner parts of the body."
Gossip is like that. "Did you hear about this?" someone might whisper. So we take that tasty delicious morsel of information. We may swallow it easily, but in the end, it is like a wound. It hurts other people, and it can hurt us.
So when we hear gossip or slander, what should we do? Here is a little acronym that we need to remember: T-H-I-N-K. Is it true? If it is not true, then don't repeat it. Will it help? Is it inspiring? Is it necessary? Is it kind?
You might be thinking, "If I applied that principle all the time, there would be a lot of things I wouldn't say." Good. Then don't say them. You will be better for it and so will many other people. So as we think about glorifying God this year in all that we do let's start with glorifying Him with our words.
---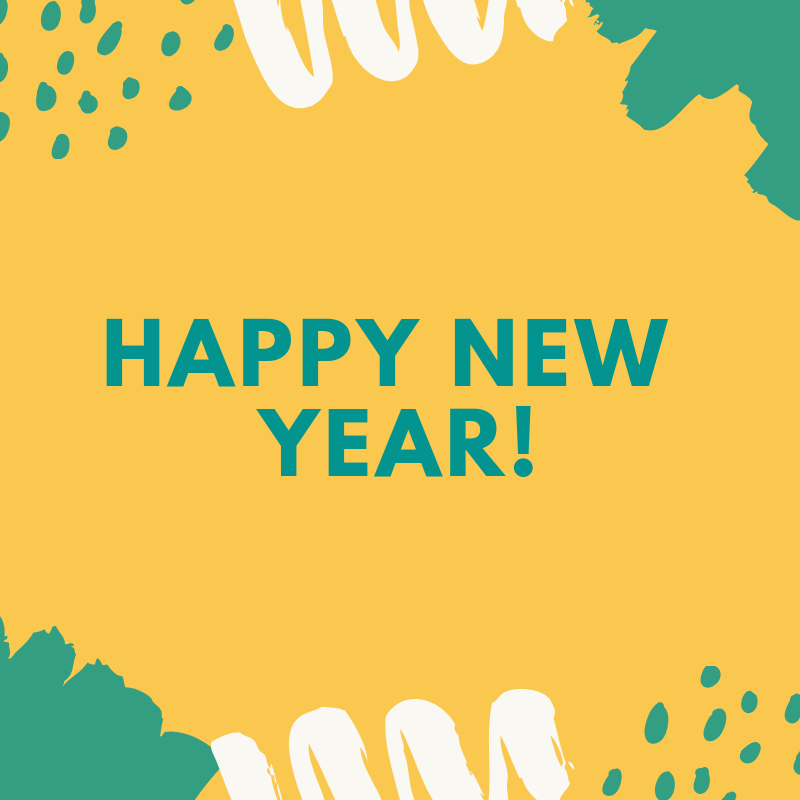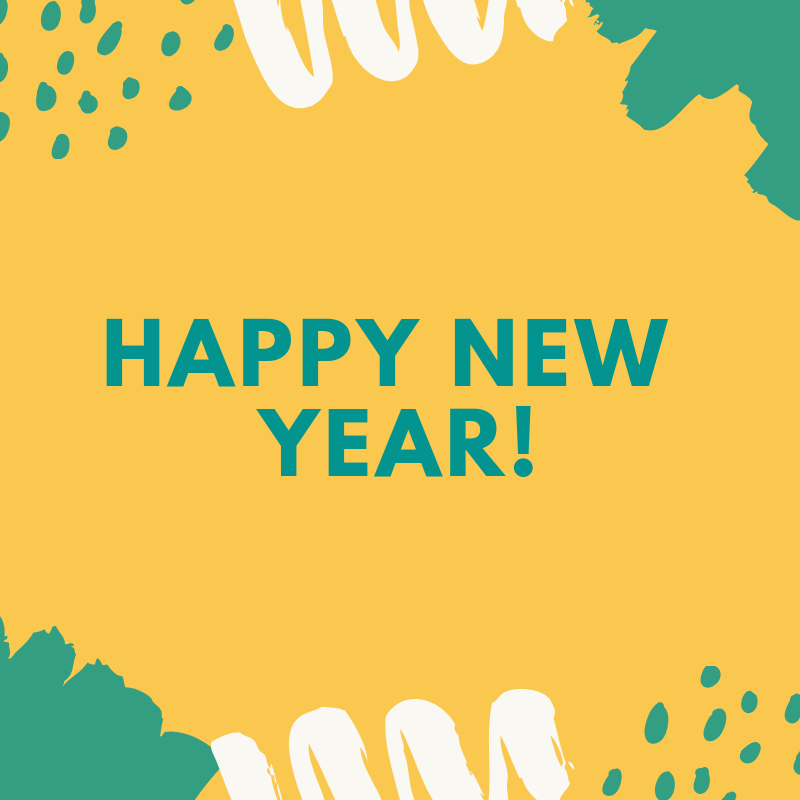 By Mike Woolley
The New Year is upon us and that means the challenge to read through the entire Bible in 2019 is here. I look forward to all of us reading the same passages together and developing a habit of being in the Word daily.
So why do we need to read the Bible every day? I have noticed that the older I get the more forgetful I am becoming. I tell myself to write things down, so I will remember and then I forget to write it down. I have walked into a room to get something only to forget what it is I came in there for. I can see you nodding in agreement because you can relate.
The all-knowing God who loves you with a perfect love knows you need to be reminded. In fact, the Bible is a book filled with reminders and repetition. It repeats things and reminds us of things because we forget. We need to be renewed and transformed and revived over and over again.
Ps.119:11 "Your word I have hidden in my heart, that I might not sin against you."
What you remember about God has everything to do with how you will live. What He says about Himself is the most important thing we could focus on and not forget. Hide His Word in your heart. Know it. God promises that it will not return void. It will prosper in the place where God sends it. A Bible that is falling apart is usually the sign of a life that isn't.
But not only are there things to remember in the coming year, there are also things to forget.
Phil.3:13-14 "…forgetting what is behind and straining toward what is ahead, I press on toward the goal to win the prize…"
The word "forgetting" does not mean to fail to remember. But rather Paul will no longer be influenced or affected by what happened before. There comes a point where we say, "That was then, this is now." And we put it behind us.
God fed the Israelites in the desert with manna. Every morning it would be waiting for them, but they could not keep it overnight. God did not want them to live off the manna from yesterday. He wanted them to depend on Him on a regular basis and gather it fresh each day.
In the same way, you and I can't live off the experience from last week, last year, or 20 years ago. God wants to do something fresh in your life right now through the wisdom of His Word. Take the challenge. Start reading your Bible and remind yourself of what God wants to do in your life today!
How Do I Know?
By Jake Myers
Now that 2019 is here, we often reflect on the past year and everything that we have been through. I had a lot of time to reflect and go over my year and I would like to share one of the main things that I learned from my reflection.
One of my biggest questions I have is, "How do I know that this is what God wants me to do?" This past year I asked myself that question a lot, whether it was last Spring and I was looking for a job or when I questioned my major that I chose for school or even asking a girl out on a date.
I remember having a conversation with my dad about that, about not knowing the direction God wants us to go and how we will know it. He then gave me some advice that was given to him years ago, which was "First you pray; pray about it and give your thoughts to God and really let Him know your heart. Second, after prayer, you choose a direction. Once you've chosen the direction and have started walking you tend to get a sense of whether or not you're supposed to be there." Of course, I had a million questions after that but I think the main thing I had was when was I going to know because I can get impatient and I just want to know NOW.
I found out that God has His own time and He's not going to speed up or slow down for anyone. I prayed last February for God to show me the what he has planned for me for work and for a career. I got my answer 6 months later when I was offered this job here at CCC. I know there are people who have had to wait a lot longer than I had to, but in my case, 6 months felt like forever.
The main thing I want to share with you all is that whenever we feel lost or in a moment of doubt, just pray. Pray to God and share fully with Him your heart. After prayer, go and pick a direction and start walking. Set up that interview with that job you weren't sure about or choose that major you've been thinking about. God is going to be with us in anything and everything we do and we should find comfort in that.
"Do not be anxious about anything, but in everything by prayer and supplication with thanksgiving let your requests be made known to God." Philippians 4:6
Vision and Values
By Taylor Bohn
A while back when I was encouraged to apply for the Children's Ministry Director position here at CCC I decided to research other Children's Ministries to see what this job may be like. I spent hours looking up churches just to see what captivated children and parents alike and to get an idea of why they keep coming back. The biggest thing that caught my eye when reading about all these children's ministries was, they all had a core vision statement and very specific values.
Just like any business, and especially a church, that is something people always research before deciding where they will attend or spend their resources. It made me think deeply of what my vision would be if I were to have this job. What would I value in teaching these kids? What was important to me, to kids, to parents, and even more importantly God. After praying about it for a while the same word kept ringing in my head: foundation.
I realized every minute spent prepping or cleaning or even teaching may not feel significant to anyone. The kids won't often remember the exact verse or story we teach. They won't remember the crafts and the videos. They won't even remember the snacks or playtime. So, I thought to myself, what is it all for then? It is for the foundation. Through the repetition of church what kids will take away is the foundation of God and His love for us. They will remember the core values taught and how significant being in church really is. I decided that building a foundation for kids, remembering the big picture behind it all is what is most important to everyone. That is when my vision for our children here at CCC became this: Simply, creatively, and effectively teaching the Word of God and building a foundation of Christ for the rest of their lives.
Christ is our building block. He is our cornerstone, and everything is built up from Him. I pray everyday for our kids and our ministries here that they will always remember Christ's love for us and that we are truly grounded in Him. I will continue to pray, asking God that our values and visions are aligned with Him and we teach that to our children.
---



25 Great Moments in Life
By: Mike Woolley
Laughing so hard your stomach hurts.
No lines at the supermarket, post office or DMV.
Walking, running, or mountain biking on a scenic trail.
Hearing your favorite song on the radio.
Lying in bed listening to the rain outside (not valid in CA).
Good conversation.
Doing something spontaneous.
Lying on a warm, sunny beach.
Finding a $20 bill in your sweatshirt from last winter.
Tommy's Original World Famous Hamburgers.
Watching a sunrise and/or a sunset.
Friends.
Accidentally overhearing someone say something nice about you.
Waking up and realizing you still have a couple hours left to sleep.
Singing worship songs.
Diet coke.
Giving to others.
Waterskiing on a calm lake.
Spending time with people you love.
Accomplishing something you didn't think you could.
Going offline.
Knowing you've done the right thing, no matter what other people think.
Peanut m&m's.
Appreciating this moment right now.
Spending time with God.
Have a great summer!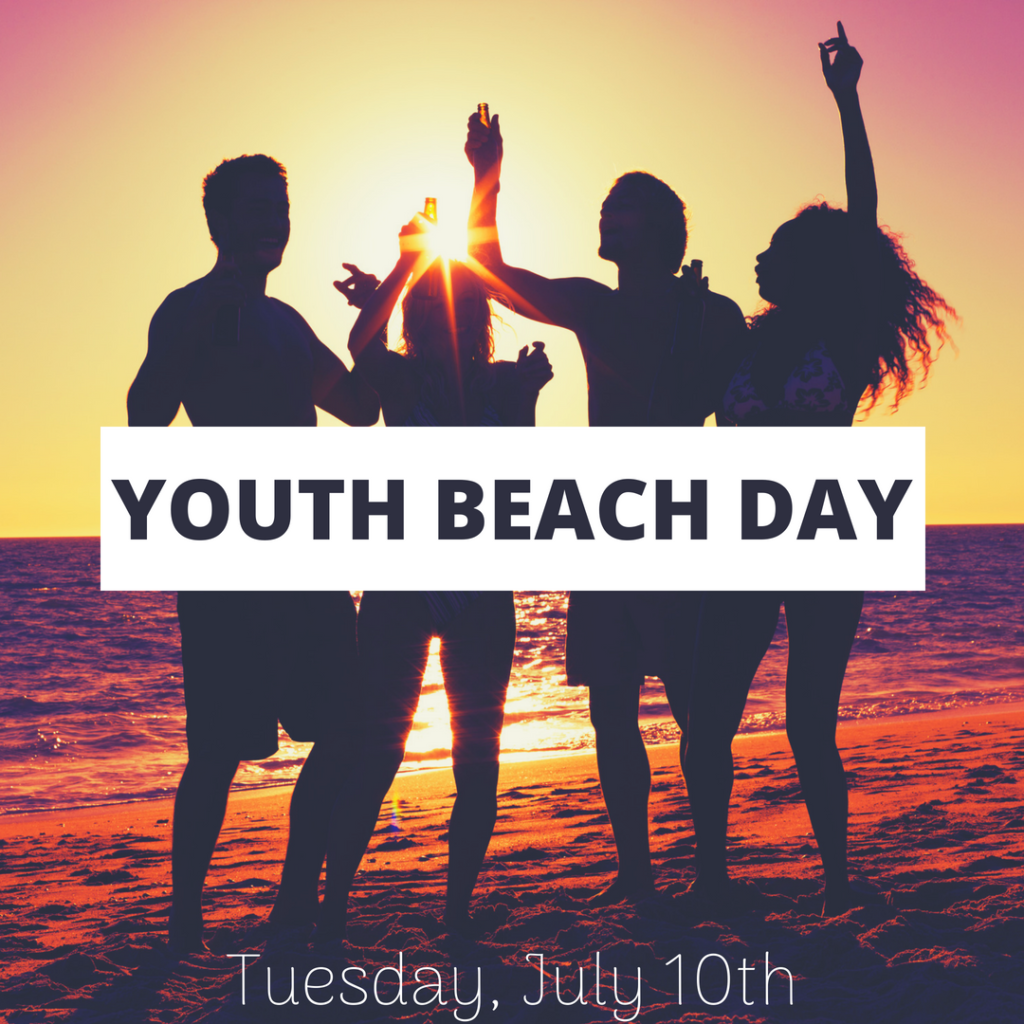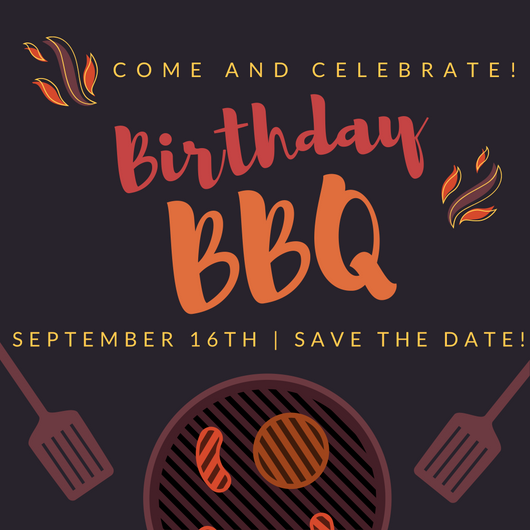 What does the Lord require of you?
By: Taylor Roche
Do you ever feel like human beings have a tendency to over complicate things? I know I personally do. In pretty much every aspect of my life. Including my relationship with Jesus. I don't do it on purpose, it just seems like life creeps in a little by little I begin to lose track of my true focus. I want to just follow Jesus, but all the other things in my life seem to constantly pull me from that goal or at least cloud my focus significantly. I'm so easily distracted with all manner of things. Different responsibilities, different hobbies, possessions, and pass times. The result is a constant struggle that often times I'm completely unaware of. All these "things" serve to cloud my vision.
But every once in a while I'm reminded about how utterly simple the truth really is. Something happens, someone says something, or I'm in a situation that suddenly I feel like the fog is swept away and I see clearly for a moment. That moment of clarity happened most recently for me this last week serving the homeless in Bakersfield with some of the high schoolers from the youth group. We spent three days helping out in a variety of ways, working in the kitchen, sorting donations, preparing meals, washing vans, picking up trash, and praying with both homeless people and people recovering from different kinds of addictions. It's in these moments, fellowshipping and working alongside people who have nothing, all is stripped away and we're left with the kind of clarity that it is hard to otherwise obtain. The people we spent this week with have experienced true suffering. Have lost everything, and are currently living in conditions most of us would consider unlivable. Yet they are joyful. They are thankful. They love the Lord. They speak often of His blessings and His faithfulness. There is a beautiful simplicity in the way they follow Jesus. They love Him, serve Him, and praise Him. Everything else in their life is fueled by those things.
It reminds me of Micah 6:8, which goes like this, "and what does the LORD require of you but to do justice, and to love kindness, and to walk humbly with your God?" I love the simplicity in that verse. That's what you and I are here for. That's the focus of our every breath. To do justice. To love and seek kindness. And to walk humbly with our Lord all the days of our life. So as we head into a new month, join me in a commitment to tune out distraction and pursue what God requires of us.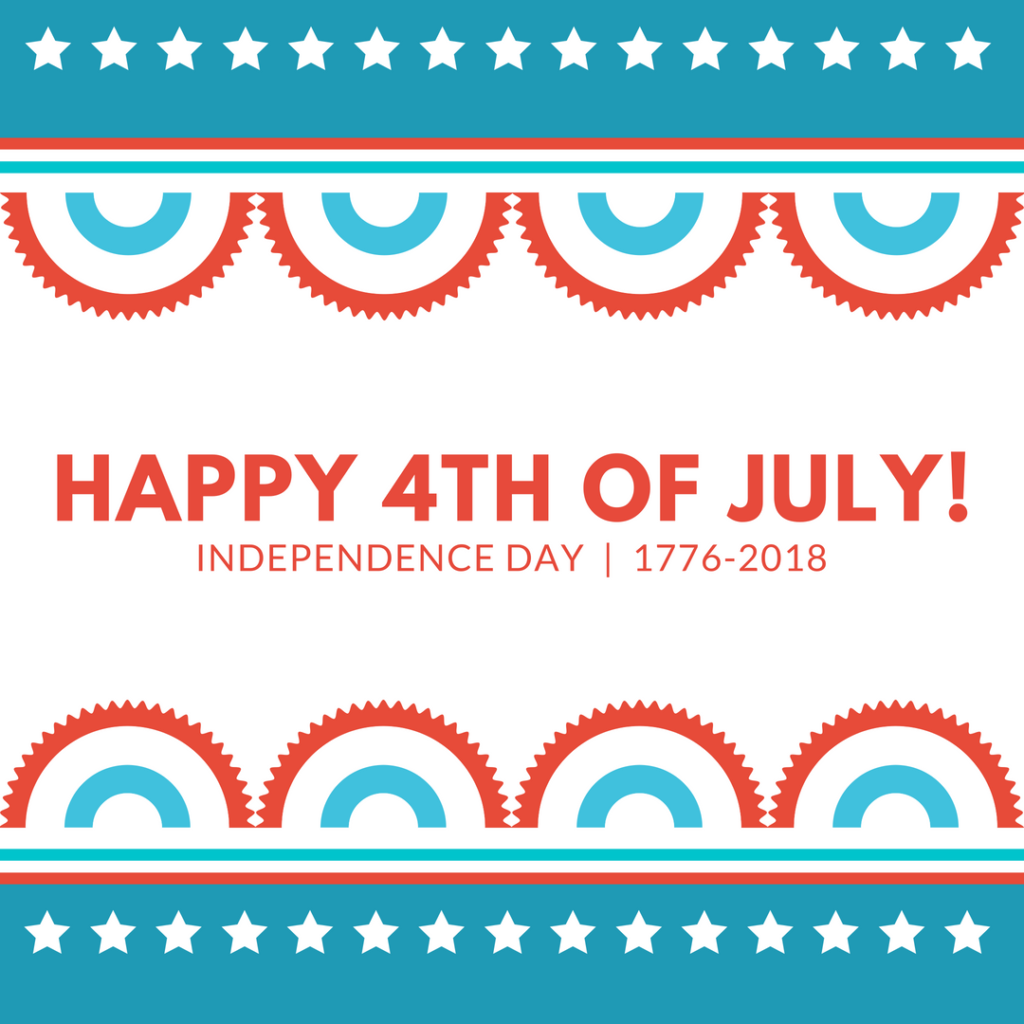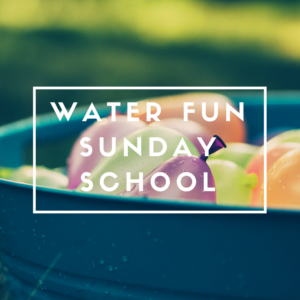 We will have fun water games for the children this Sunday, July 8th. So, bathing suits, towels and sunscreen are neccesary for a good time.
---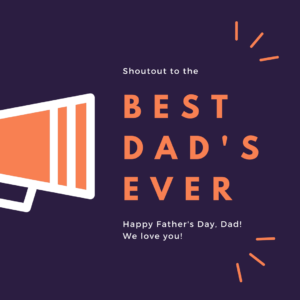 They Notice
By Mike Woolley
Have you ever seen a group of people all looking in one direction and you wondered what they were looking at? I was at the beach one time and I happened to look over toward the water and I saw a group of people all looking in the same direction out in the ocean. Since they were looking I looked. After just a few seconds I saw the unmistakable movement of dolphins gliding up and down in the water.
I stopped for a few minutes so I could enjoy the free Sea World show. A dolphin sighting is like finding a rare treasure. If I was alone on the beach I would have missed them, but I noticed the people who noticed the dolphins so I got to enjoy the treasure.
My life works like that a lot. Yours might too. I'm rarely the first person to read the great book or see the great movie. I notice the people who notice and then I get to enjoy the treasure.
I've been thinking about how people come to a relationship with Jesus. I remember hearing a story of a guy who actually started reading a friend's Bible while serving on a submarine in the Navy. When he got to the story of Hosea he thought, "If only this was true. If only there was a God who would pursue us like this." By the time he got to the gospel of John he was convinced and gave his life to Jesus. He had literally come to Christ in a submarine by borrowing someone else's Bible.
More often than not, when I ask someone how they came to know Jesus, the story starts with noticing someone else. They notice the difference in a friend or a co-worker. They get invited to a concert or a church service and they find themselves in the same position I was on the beach. They noticed someone noticing, so they noticed and then they found the treasure.
I guess I just wanted to encourage you to keep noticing Jesus. When you talk about Him when you are at work or out with friends, they notice. When you pull out of your driveway to go to church at the same time your neighbors are heading to the beach or the golf course, they notice. The day may come when they will stop and ask you what it is that has your attention and your heart.
That's when you can point them to Jesus. The treasure is waiting for them. All they need is someone to help them notice.
By Taylor Roche
Time is a pretty incredible thing. Rich or poor we all get the same amount of it each day. Each of us are (at least largely speaking) free to do with it what we please. The special thing about time is that it has a unique way of exposing us. Exposing what we really value and what we really care about. I could easily tell you all the things that are important to me in my life, all the things that I value. But what if you saw a graph (scary thought) of exactly how I spent my time today? That would serve as a pretty good indicator of what I really valued in my life. I might say that my kids are the most important thing to me, but if the graph showed that I got home in the evening and crashed in front of the TV all night, you might rightly question how important my kids really are to me.
With that in mind, let me throw out some frightening stats. Adults today spend on average two hours a day on social media, and ten total hours in front of a screen in some capacity. Teenagers it's even worse, spending on average nine hours a day on social media alone. All totaled up, average adults will spend around five and a half years of their life on social platforms such as Facebook and Instagram. That doesn't count television, and that isn't a drop in the bucket to how much time your kids will spend in front of a screen in their life time. In contrast, the average adult spends only a little over a year of their lives socializing with friends and family in real life. Now let's be clear, there's nothing inherently evil about social media or television. Or the internet. But all too often when we engage in on screen activities, we turn into passive receivers. An open conduit that affects our hearts and our minds in ways we don't even begin to understand.
So let's be honest with ourselves, where do we really spend our time? What is constantly being pumped into our brains? Messages from the world? Or messages from God's Word? Let's make Philippians 4:8 our goal, filling our mind with praise worthy things. Guarding our hearts and minds in Christ Jesus.
Finally, brothers, whatever is true, whatever is honorable, whatever is just, whatever is pure, whatever is lovely, whatever is commendable, if there is any excellence, if there is anything worthy of praise, think about these things. Phil. 4:8
Challenge:
Download the app "Moment" and track how much you use your phone and tablet each day. Including which apps you use the most.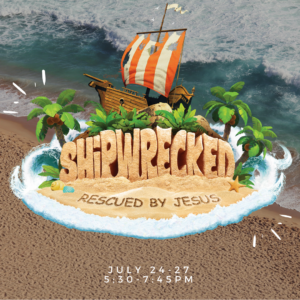 By Brenda Woolley
I am coming up on my 38th year of teaching Sunday School. I started volunteering when I was a junior in High school, and never looked back. I still remember my very first class. I was scared to death! I still laugh thinking about my first day teaching and not knowing what the heck I was doing. I just knew I really loved them and knew that Jesus valued them greatly. They knew that too. The kids were awesome! They welcomed me with open arms. I was new, and they all just wanted to get to know me, and show me everything in the classroom, and make me feel at home. I did.
What has kept me teaching after all these years? I wanted to share a few reasons.
Kids have a great capacity to love wholeheartedly.
I don't think I have ever walked into a classroom where at least one child has not ran up to me and hugged me…or ran up to me to tell me something about what I was wearing…or told me they missed me…I could not walk into my classroom and feel sad. They always can turn around my day when I have been down.
Kids are honest.
Okay, remember when I said they would tell me they liked what I was wearing? Well, they also will tell me when I have two different shoes on…or a cold sore…or my shirt is on inside out…(all things that I have been told). They will tell me their true gut heartaches, and not bat an eye worrying about what I will think. They will share with me when they are angry, sad, ecstatic, hopeful…they will tell me family secrets I am sure their parents would kill them for! (Don't worry, I keep it all in my vault!) I love their unhindered honesty with almost everything.
They are the best gift givers.
Some of my very favorite notes and hand drawn pictures have been given by children I have taught over the years. I have kept them all and they are my dearest treasures. I have been so encouraged by a few simple heart felt words. I often think God uses children to do many things adults just don't take the time to do.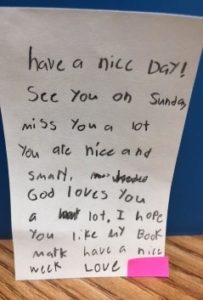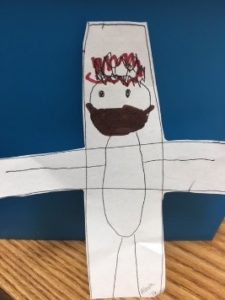 I am nearing the end of being a children's Director here at CCC. I am so thankful that though I will not be leading this WONDERFUL ministry, I will never stop teaching the children here at CCC. I am called to that pure and simple ministry, and I pray that I will be able to do that well into my senior years. My heart loves their sweet innocent lives. It has been my life's greatest privilege to teach them that Jesus truly does love them. To be able to share with them a story or a principle from the Bible that they are often hearing for the very first time. My days are well spent when I am doing this.
Maybe God is calling you too…I would encourage and ask you to pray about serving in this special place.
---
Our Vision, Mission and Beliefs
Our mission and vision at Ablaze is to transform the hearts of people into a close and personal relationship with Jesus where they know Him as Lord, King and Savior. We believe in physical, emotional and spiritual transformation the instant a person accepts Jesus as Lord and Savior.